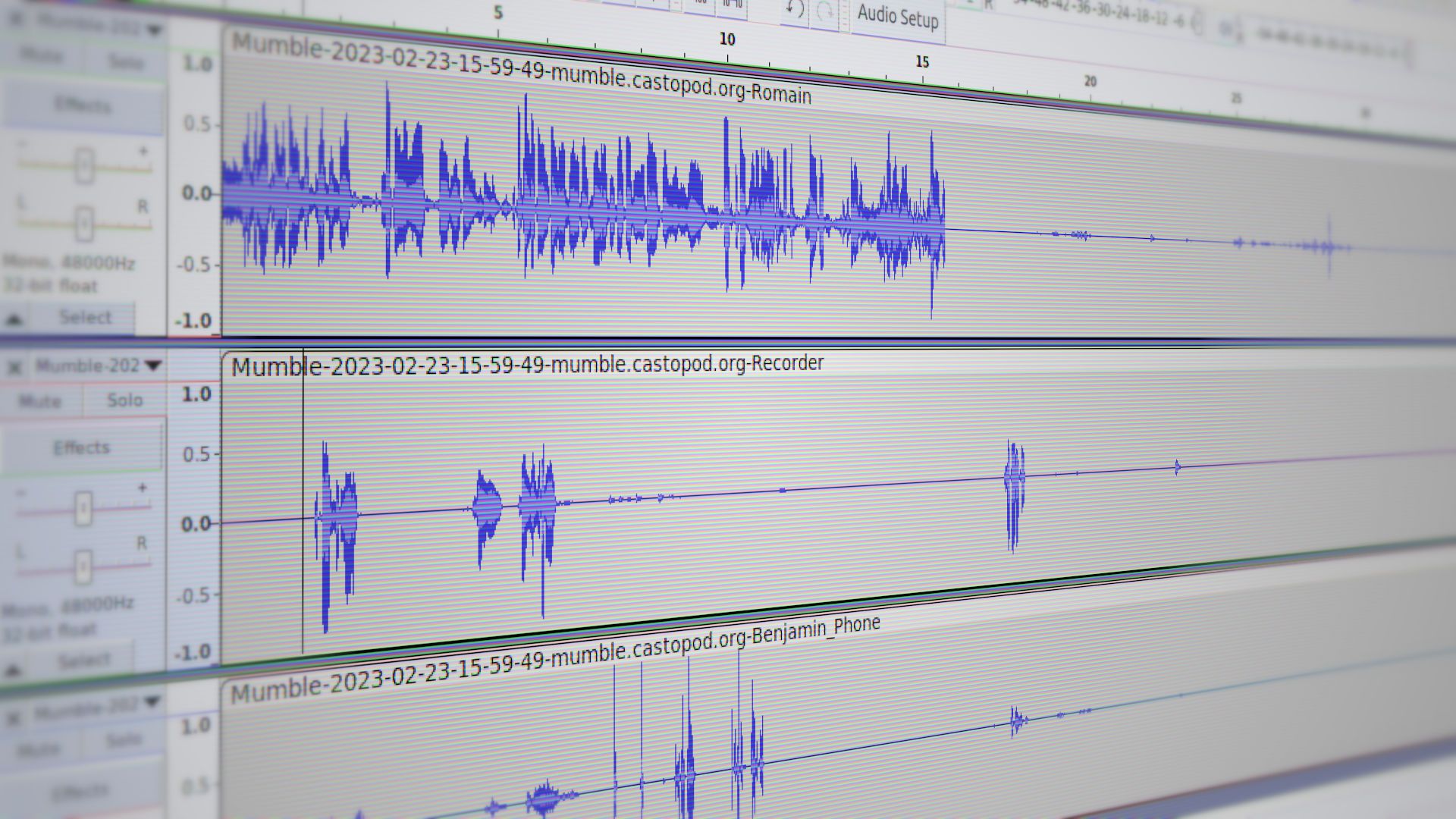 Use Mumble to record a podcast with guests
"Mumble is an open source, low-latency, high quality voice chat software primarily intended for use while gaming." But it's also the perfect tool to record a podcast with guests!
Mumble is an open-source VOIP software with its own protocol.
"Mumble" refers to the client program, whereas "Murmur" used to refer to the Mumble server program.
Mumble allows you to record all speakers and guests separately, one audio file per person.
Installing the Mumble client software is pretty straightforward.
Mumble is available for macOS, iOS, Windows and Linux. A third party client is available for Android: Mumla.
On Ubuntu you can choose your flavour: apt, snap or flatpak.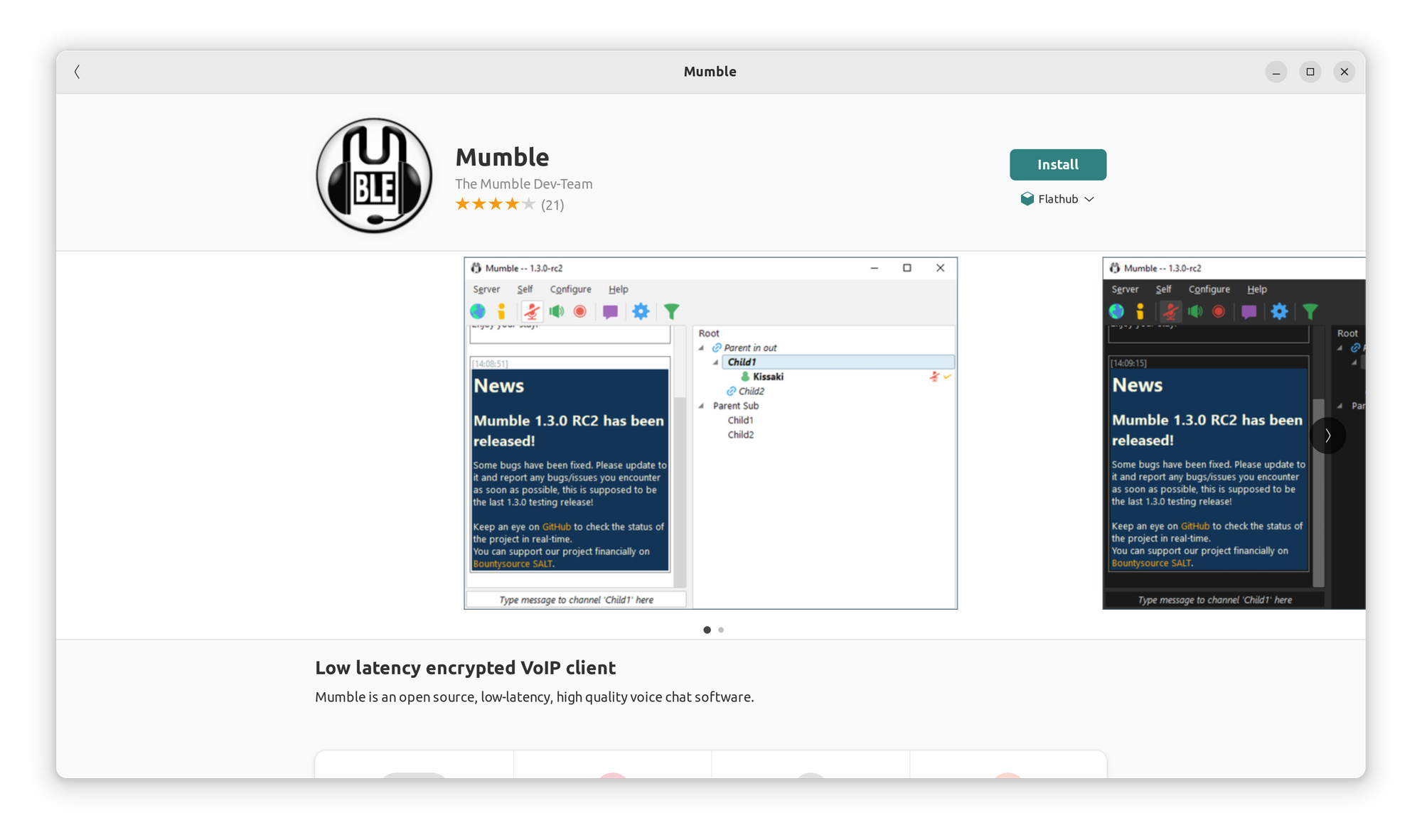 I recommend Mumble Flatpak version as it is the only one with native support for PipeWire, but it's up to you. (You could also use pw-jack and JackAudio…)
flatpak install flathub info.mumble.Mumble
flatpak run info.mumble.Mumble

Once Mumble is installed, configure it.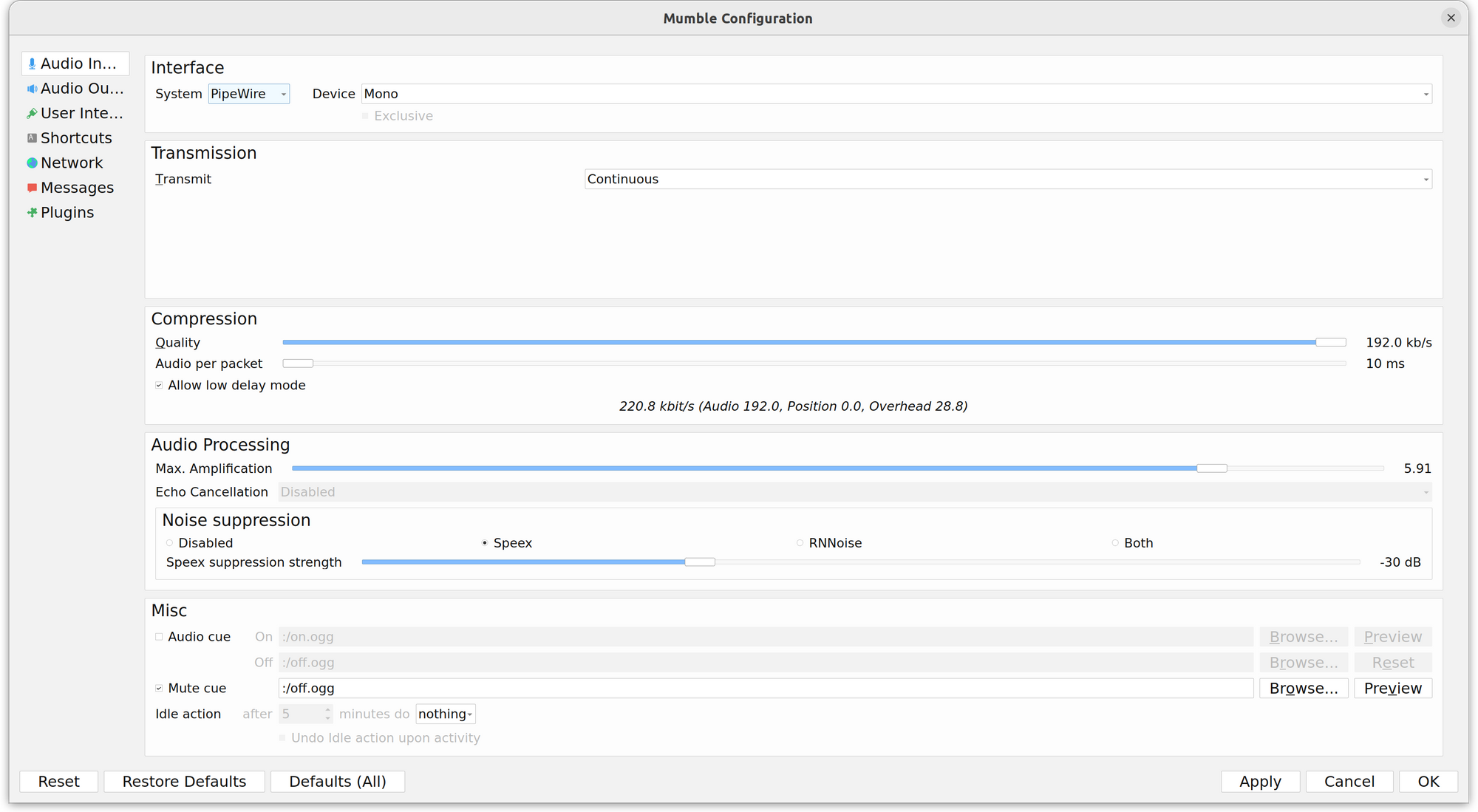 If you are using PipeWire (or JackAudio) you may connect it as you see fit.

Then select a Mumble server (also still called sometimes Murmur).
Of course, all your guests should select the same server as you.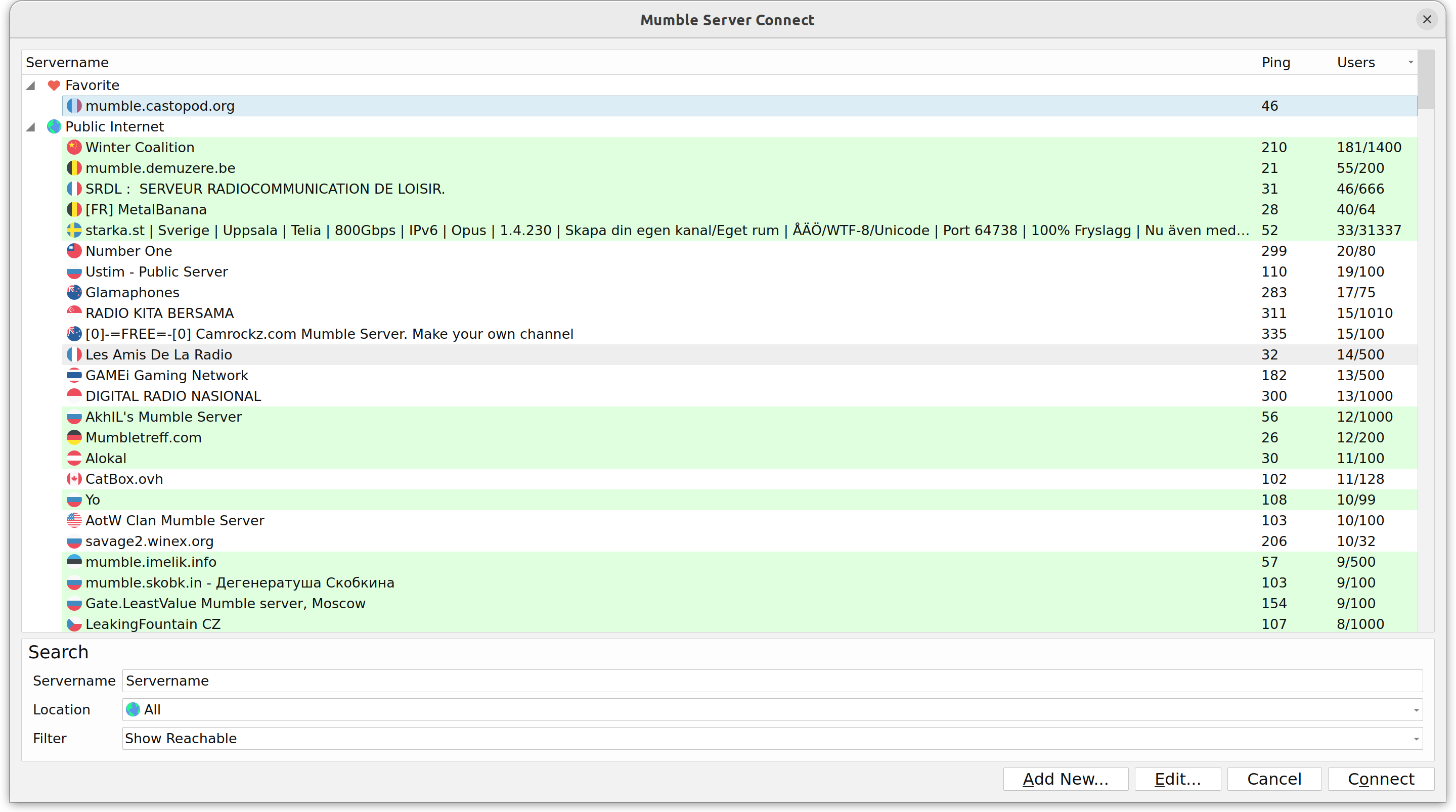 You are now ready!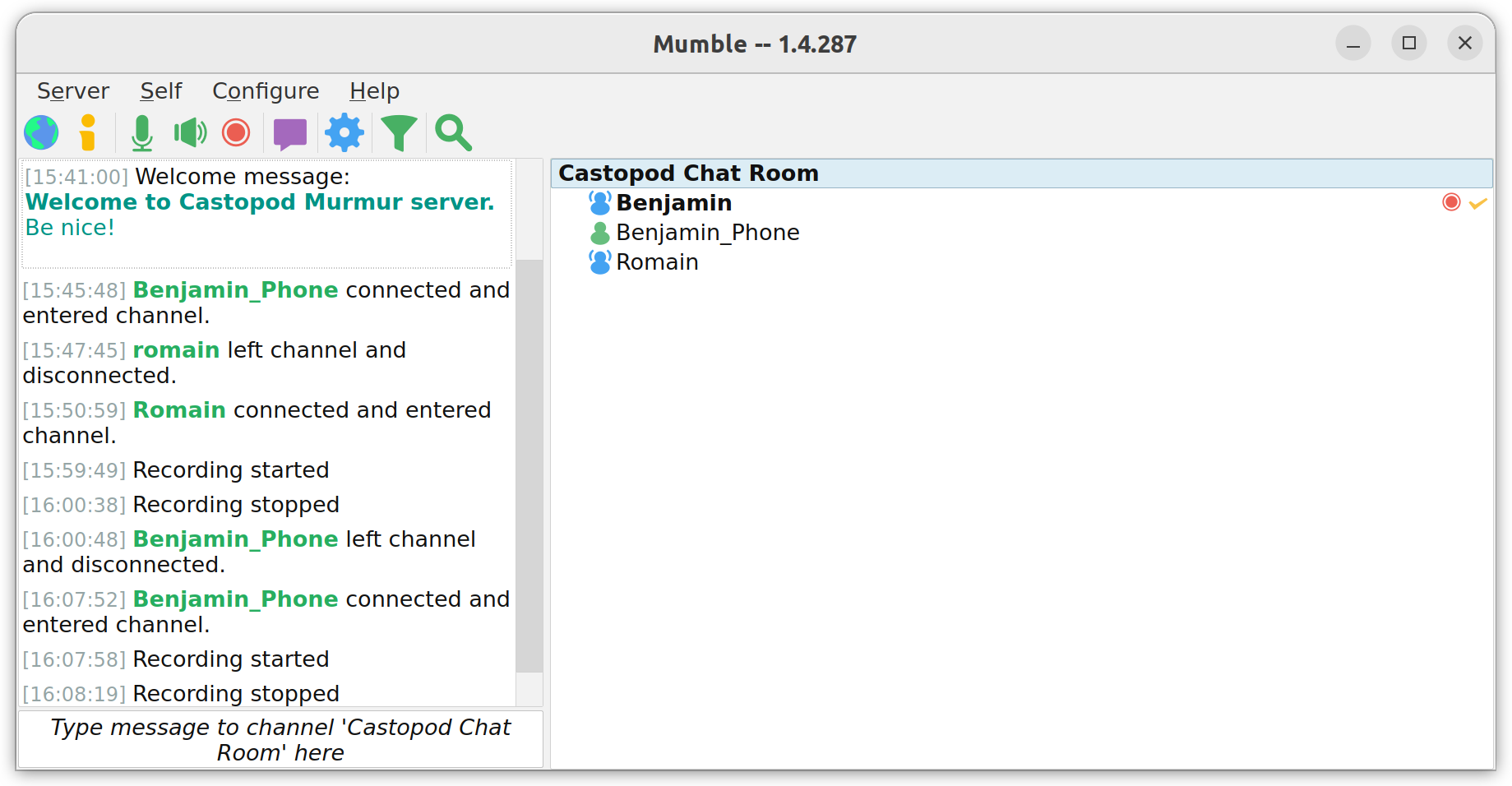 Press the "Record" button and you are good to go.
Remember to select "Multichannel" to store one file per person.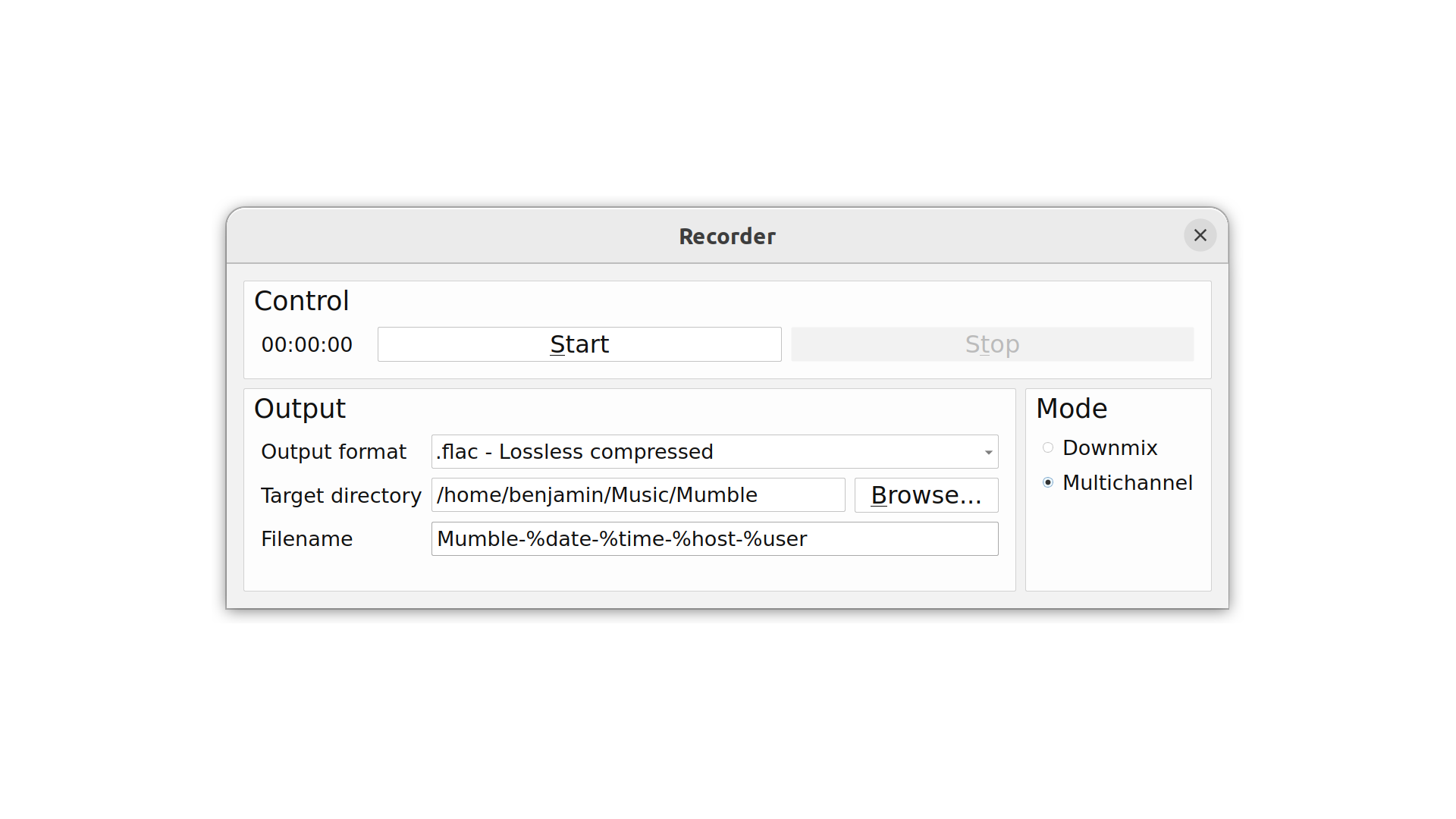 You may check the server information. If there are too many lost packets, then you probably need another server.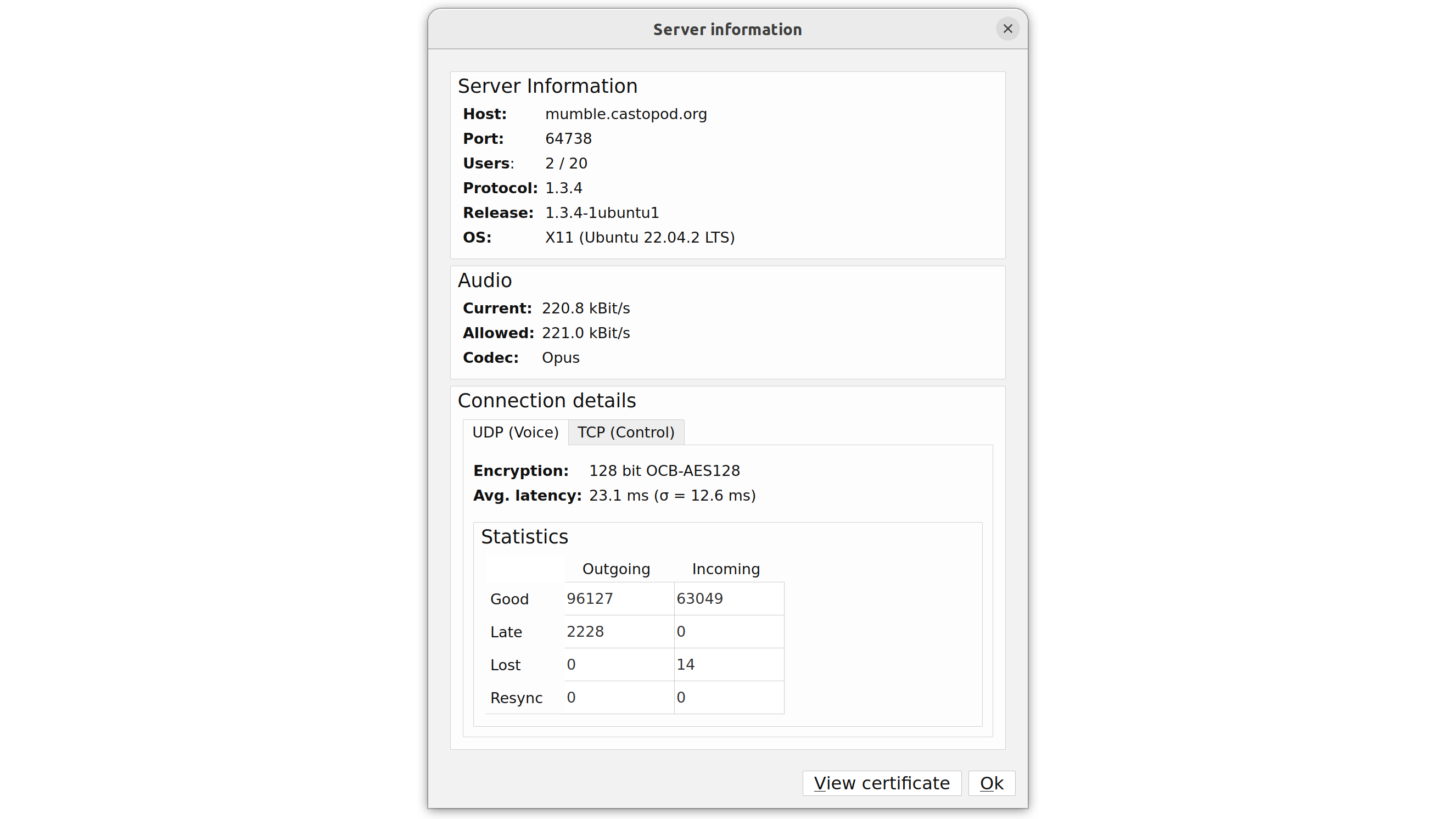 When you are done recording, you may open the audio files in your favorite DAW and start editing your podcast.

Do I need a Murmur server?
If you cannot find a server with a good ping and only a few lost packets, then yes, you may need your own server.
Self-hosting a Murmur server is quite easy. Installing it from the Ubuntu apt package requires no more that 10mn. Everything you need to know is in the Murmur.ini configuration file.
---