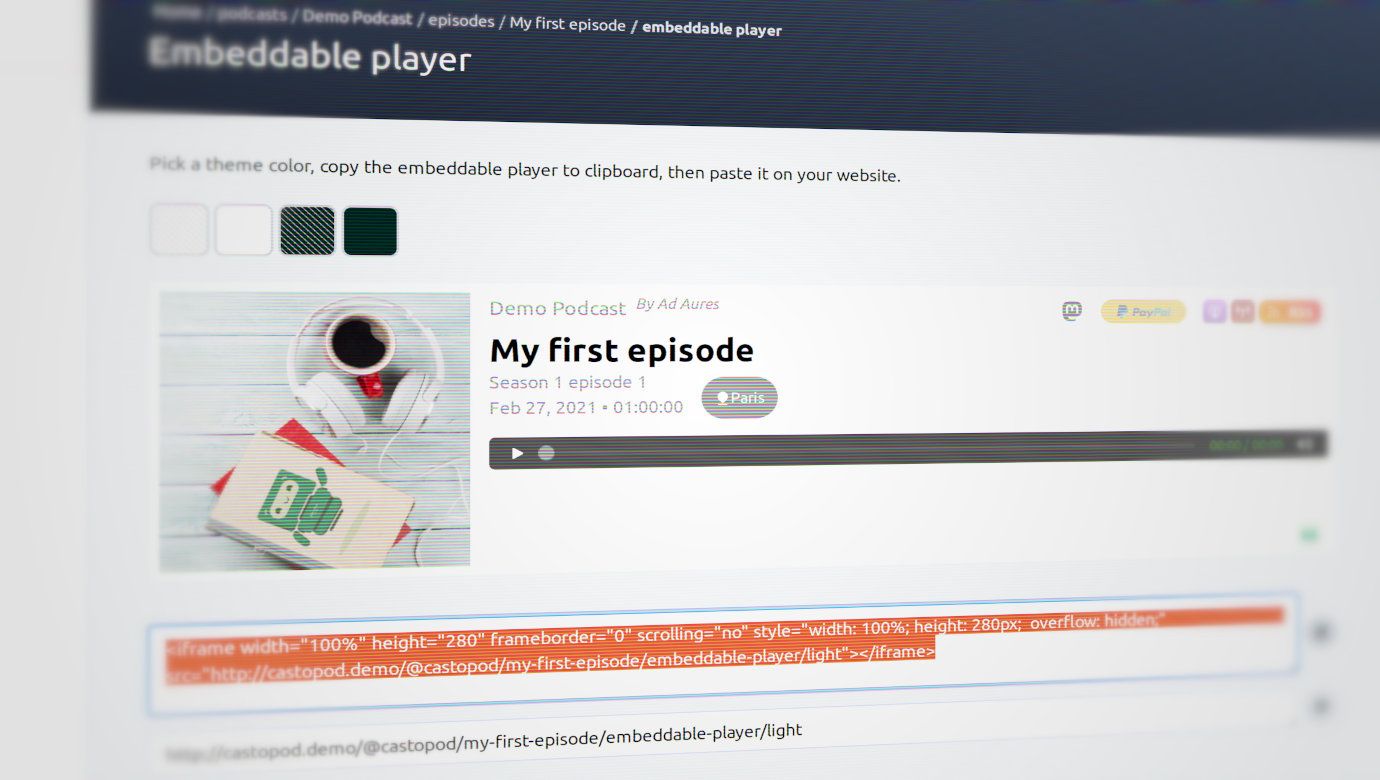 Embed a Castopod audio player in another website
Castopod widget allows you to embed any episode on any website, whether it is your Wordpress blog or someone else's page.
In order to get the widget, find the episode you want to embed, then click on Add embeddable player: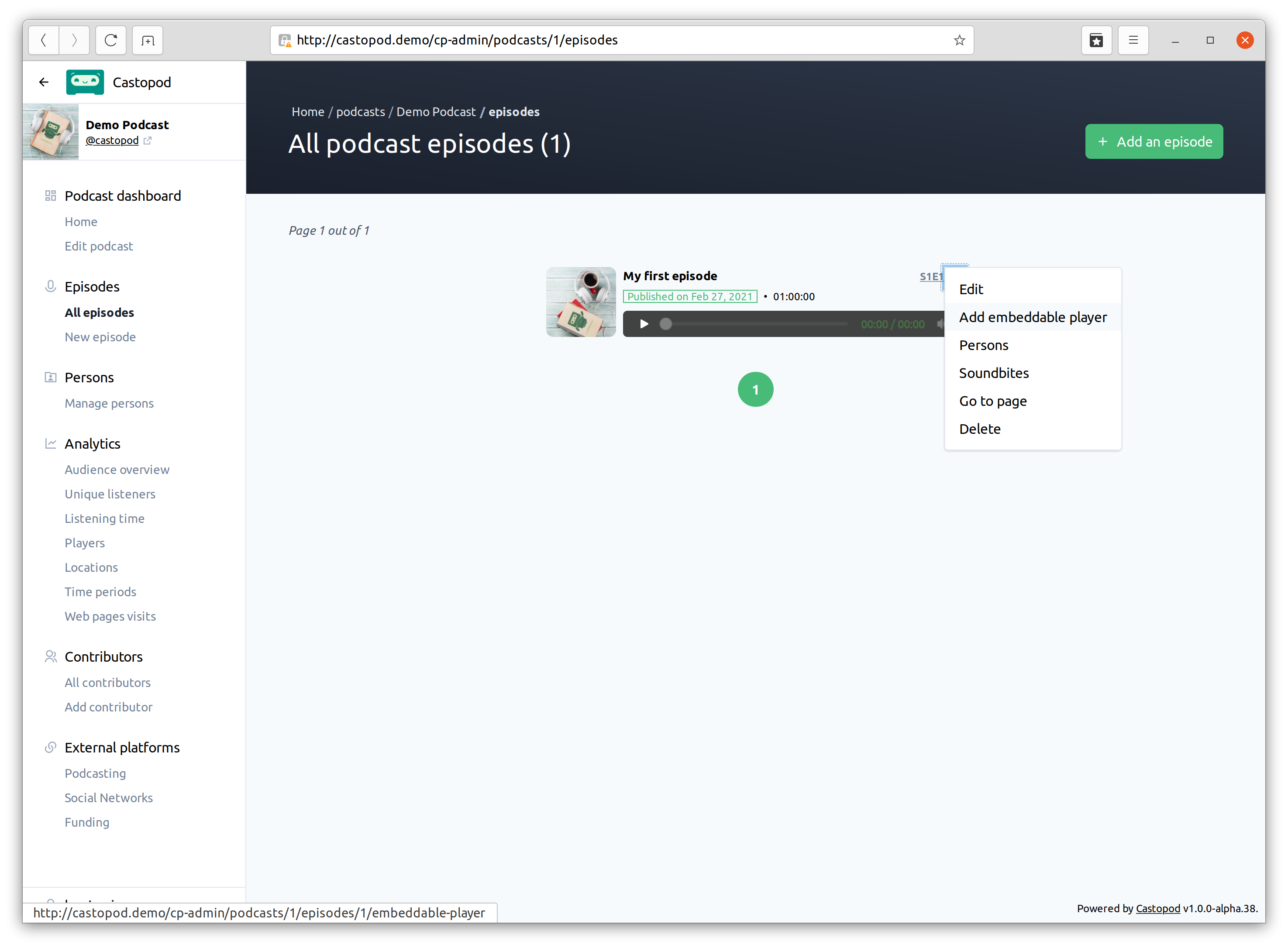 Choose the color theme that matches the best the target website:
Light
Dark
Transparent for Light
Transparent for Dark
Then copy the HTML code in your clipboard.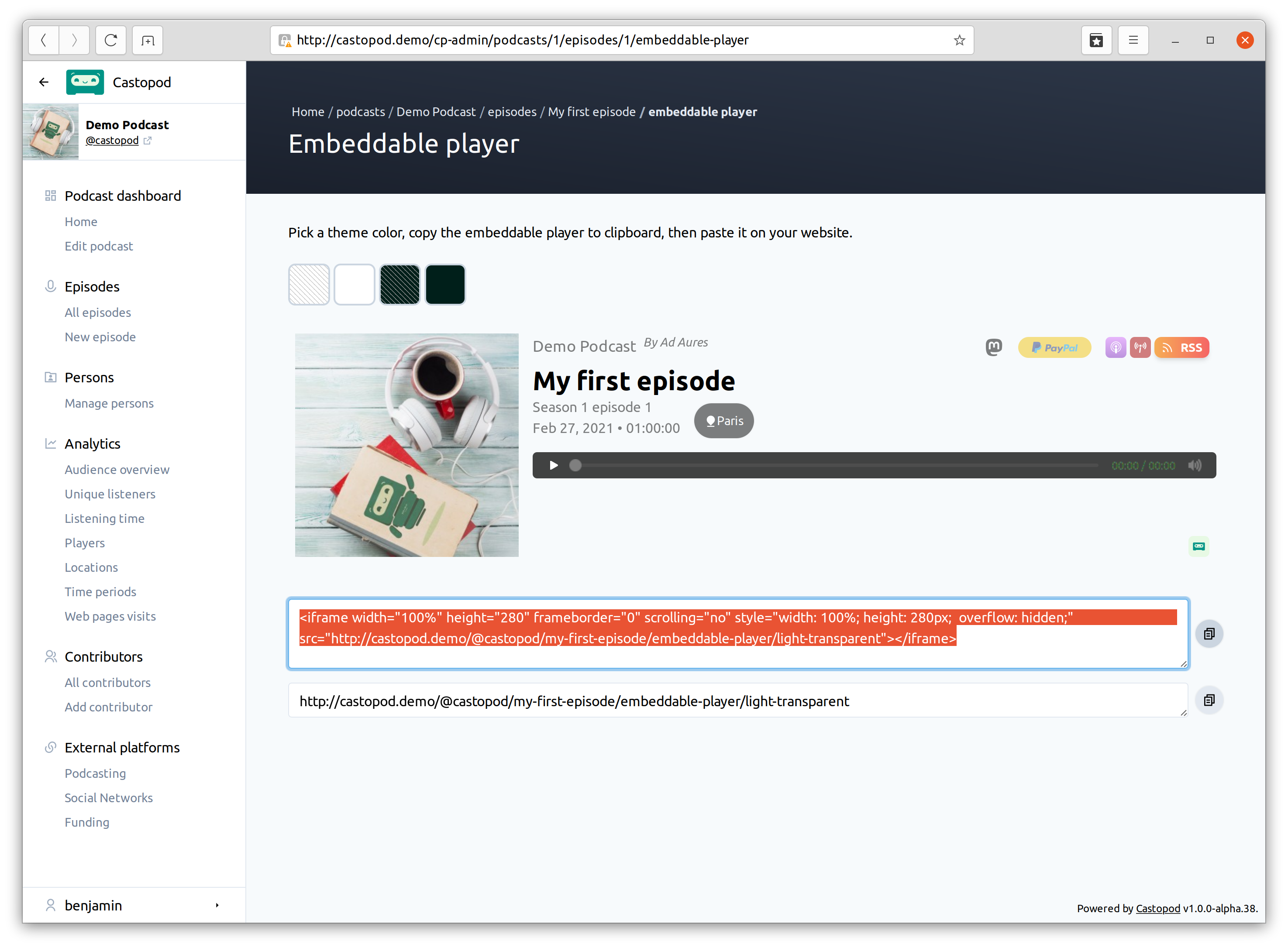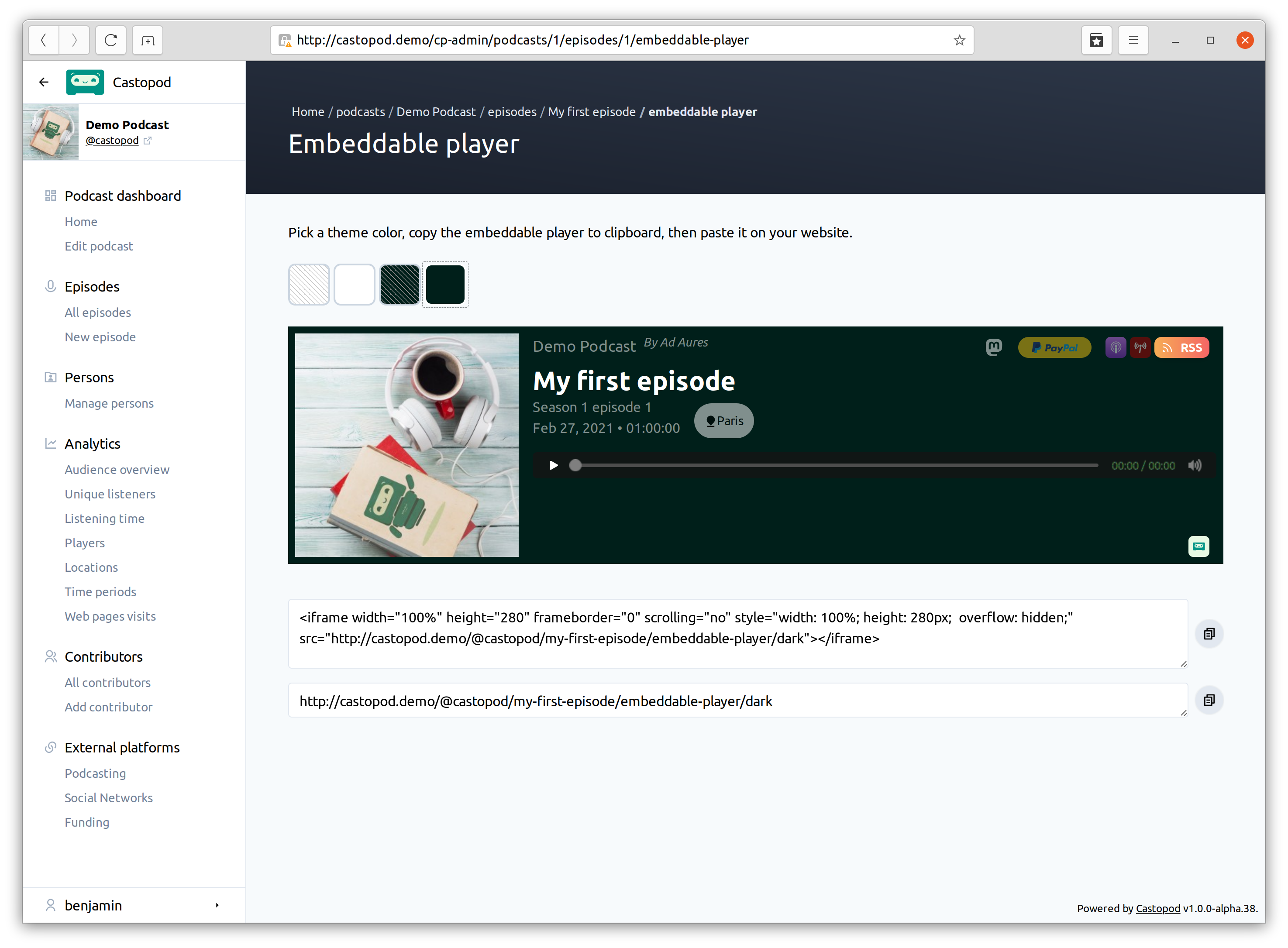 In the External platforms section you may select which links you want in your widgets: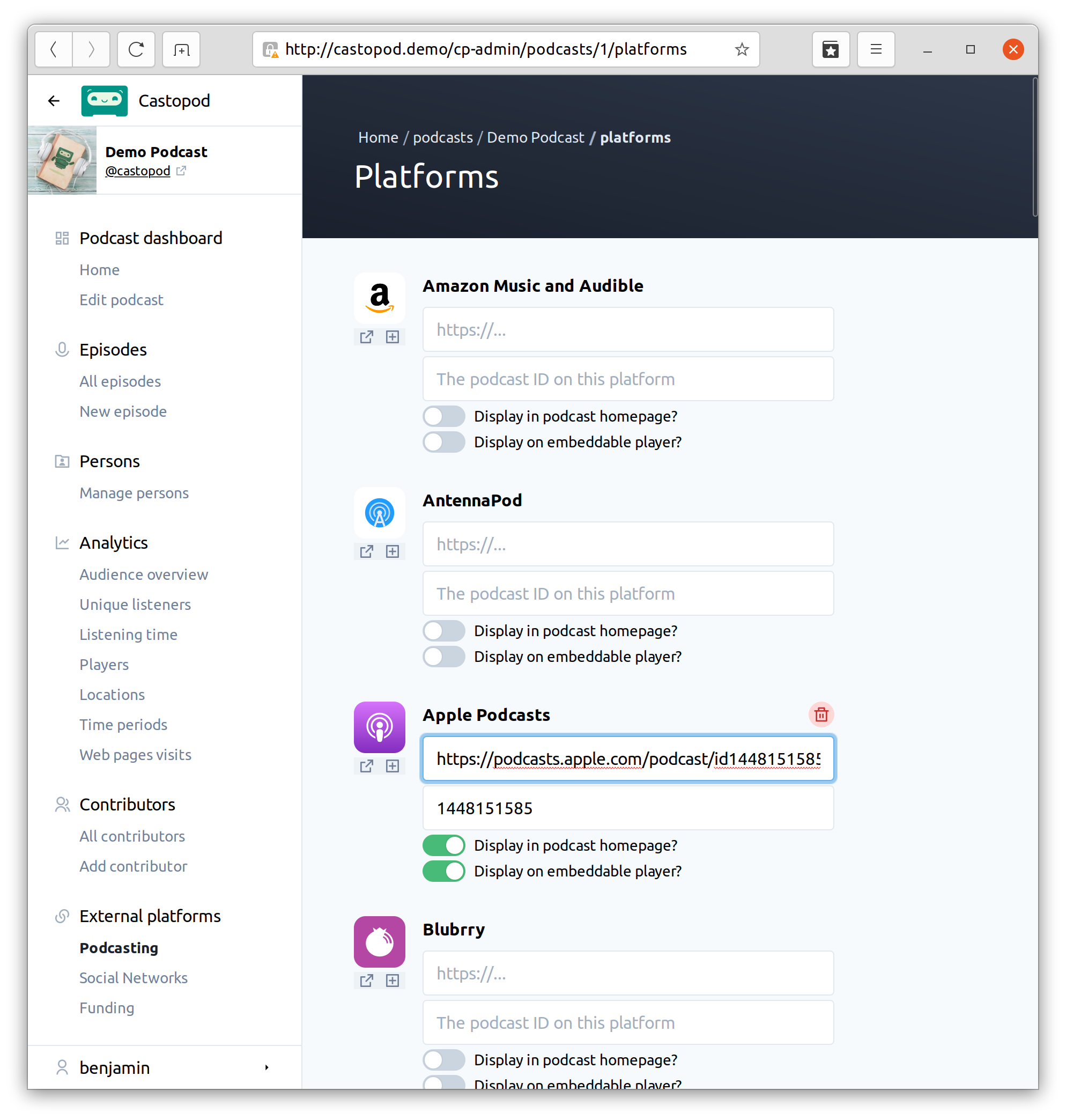 When you are ready, go to the target website (for instance a Wordpress blog) and paste the HTML code previously copied:


Note that analytics data coming from the widget hosted in an external domain name will be identified as a specific service: you will be able to identify the traffic generated by widgets.
---