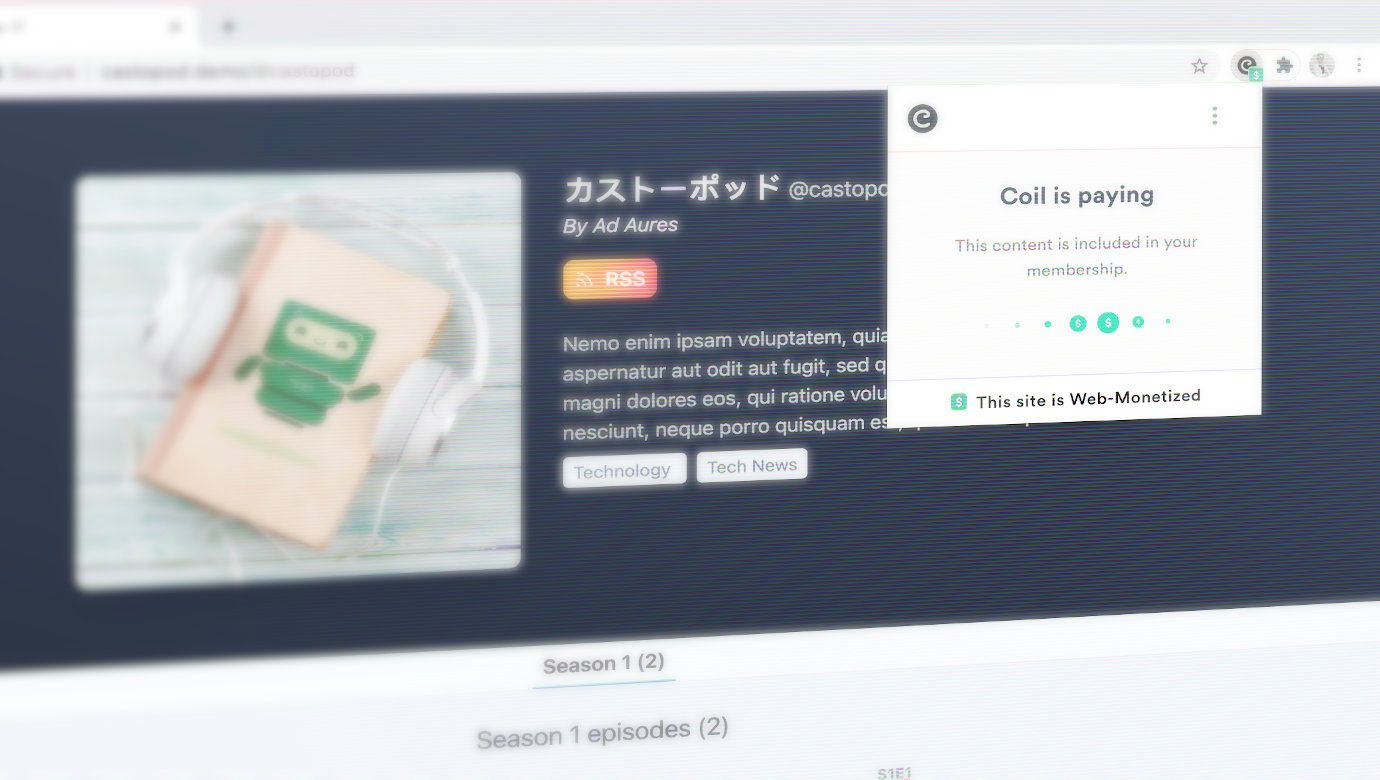 Castopod supports Web Monetization
Thanks to the Web Monetization standard, you can receive money directly from your audience.
Web Monetization is a standard that allows you to receive money very easily. All you need is a wallet that supports the Interledger Protocol (ILP). That could sound complicated, but actually it is very simple.
For instance Uphold will provide one within a few minutes only. All you have to do is to choose the currency of your wallet (can be anything, USD, euros, crypto currencies…) and copy the "Interledger payment pointer" (which looks like $wallet.example.com/alice).
Now edit your podcast on Castopod admin panel and paste the "Interledger payment pointer" that was assigned to you by Uphold (or any other):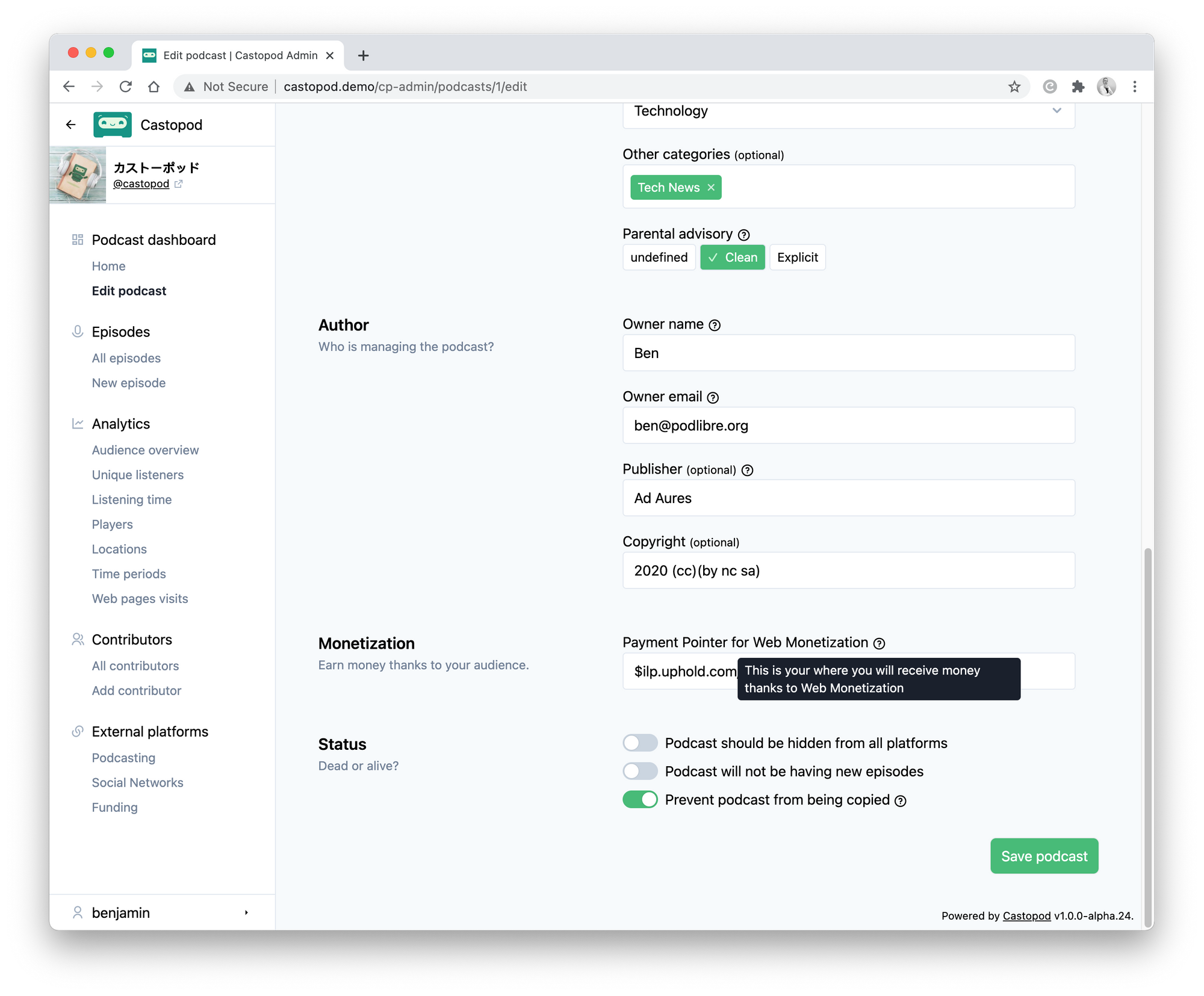 You are ready to receive real money!
Now let's say a user goes to your podcast website with an active Coil account: you will earn $0.36 per hour (per user).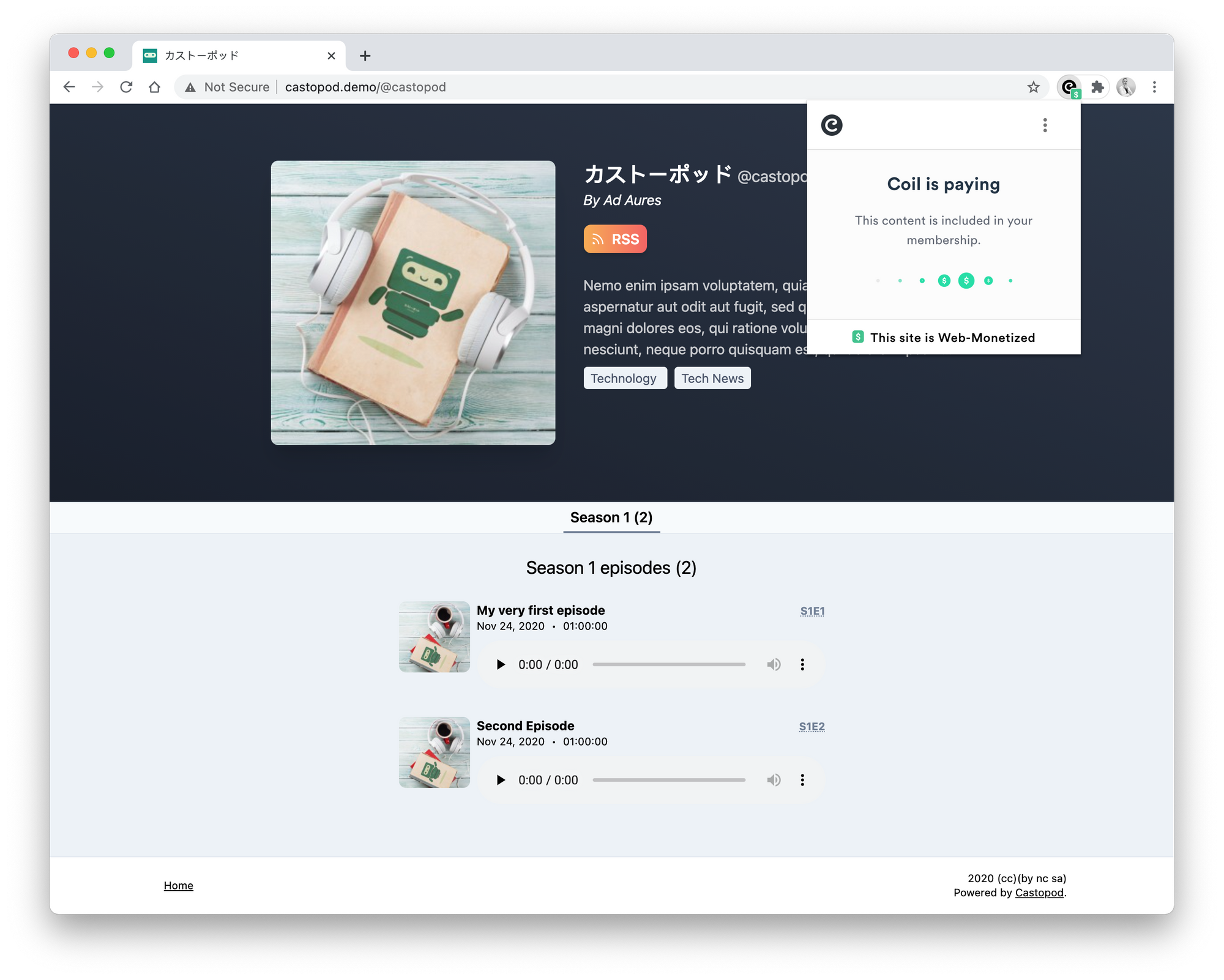 You may now watch all that money flowing into your wallet on your Uphold account: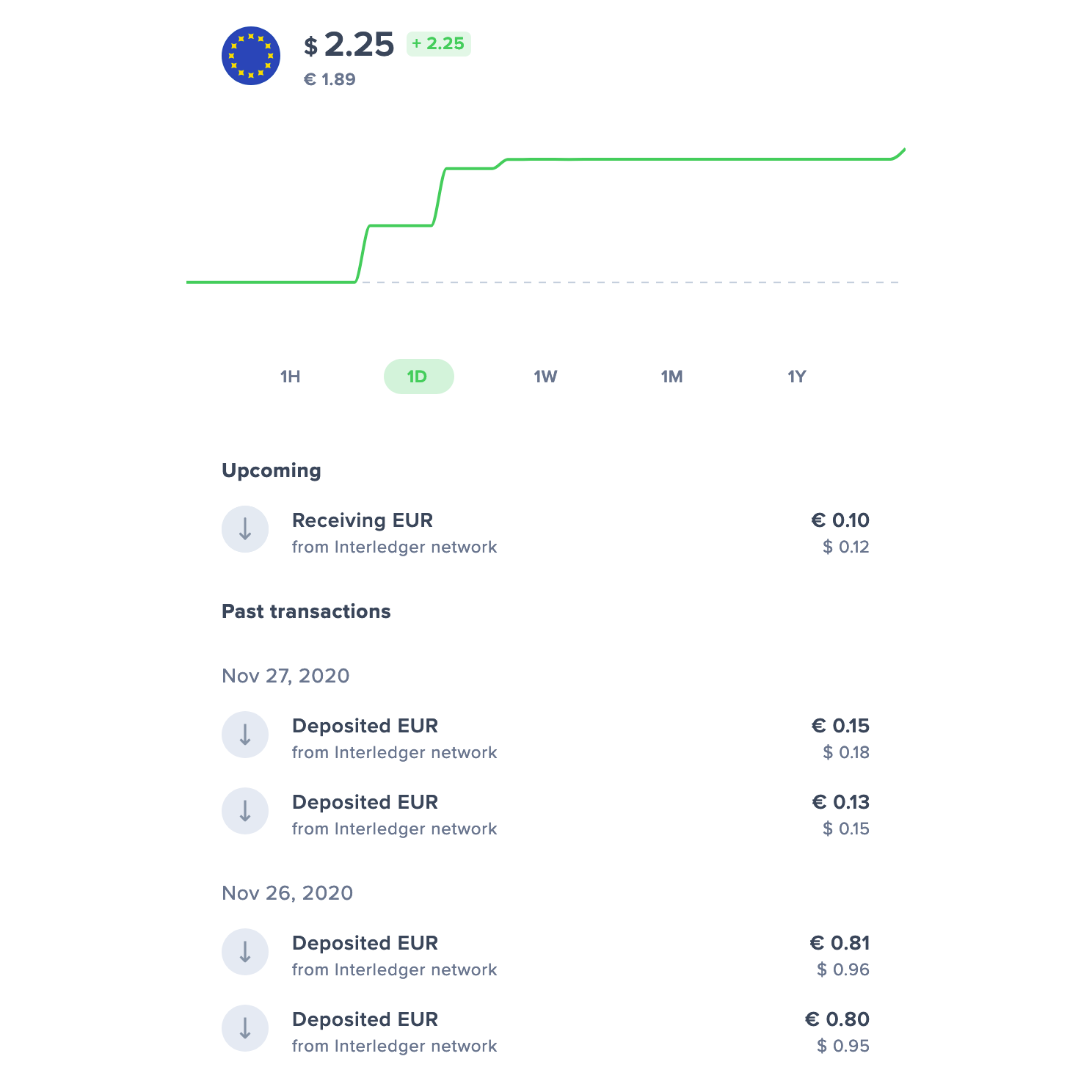 ---