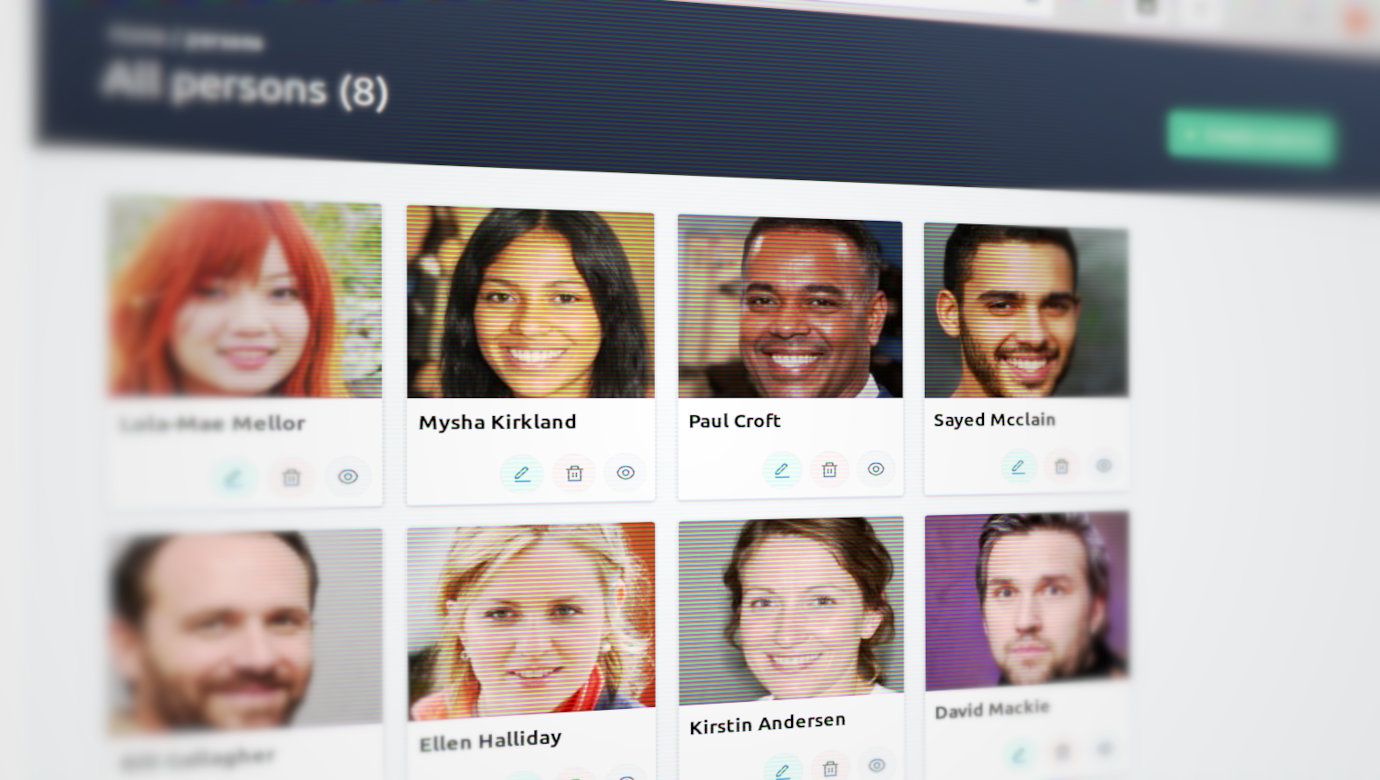 Castopod supports the Person tag
Podcasts are made by people. Now you can communicate about the persons who make your podcasts alive!
The PodcastIndex namespace defines the podcast:person tag which allows you to specify who is working on a podcast.
It also provides a full role taxonomy that Castopod uses.
You have to create persons in the database (with picture and profile address) before adding them to a podcast or to a specific episode. You may also specify a role if you want to.
Create a person simply by filling the fields: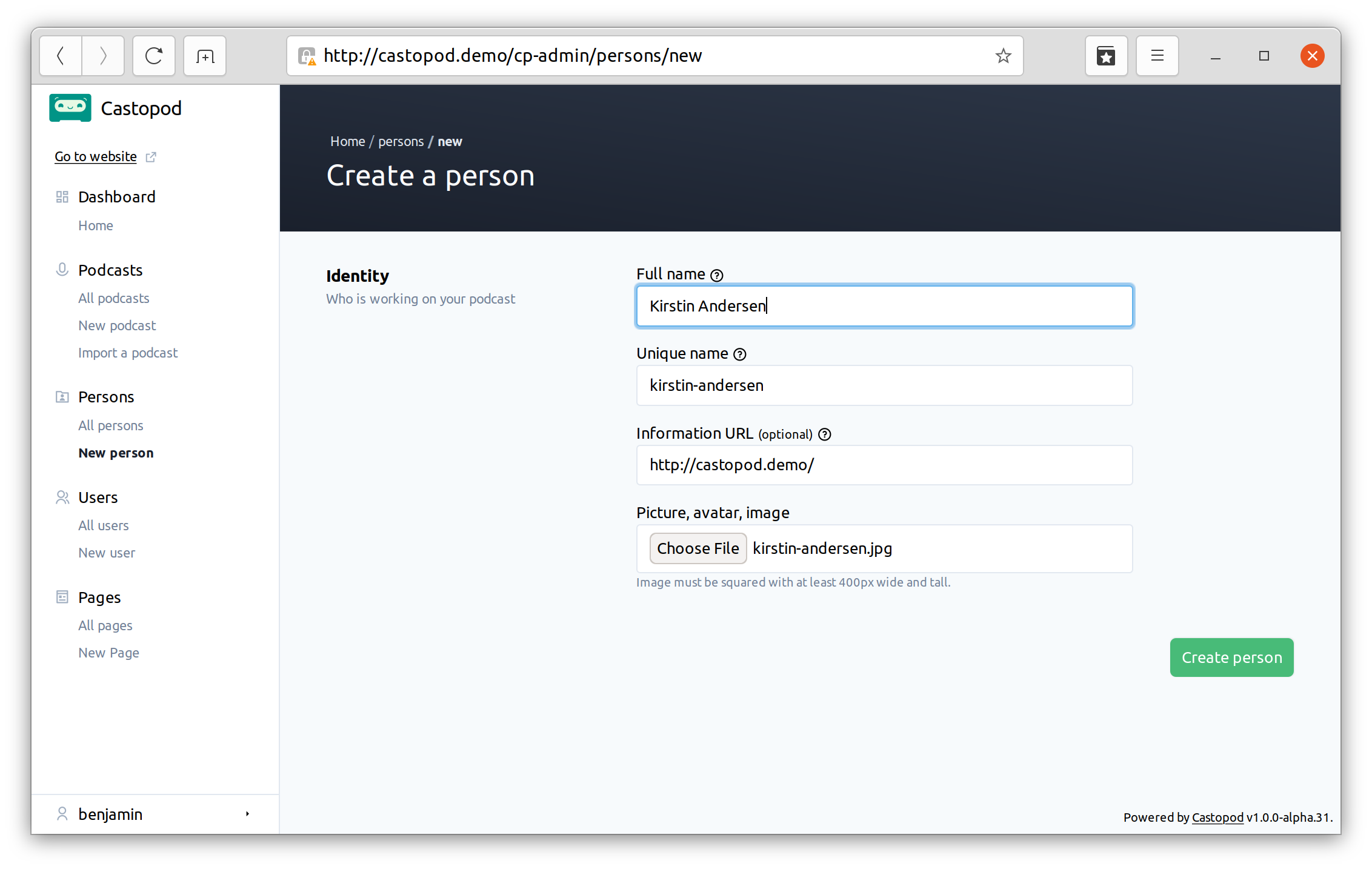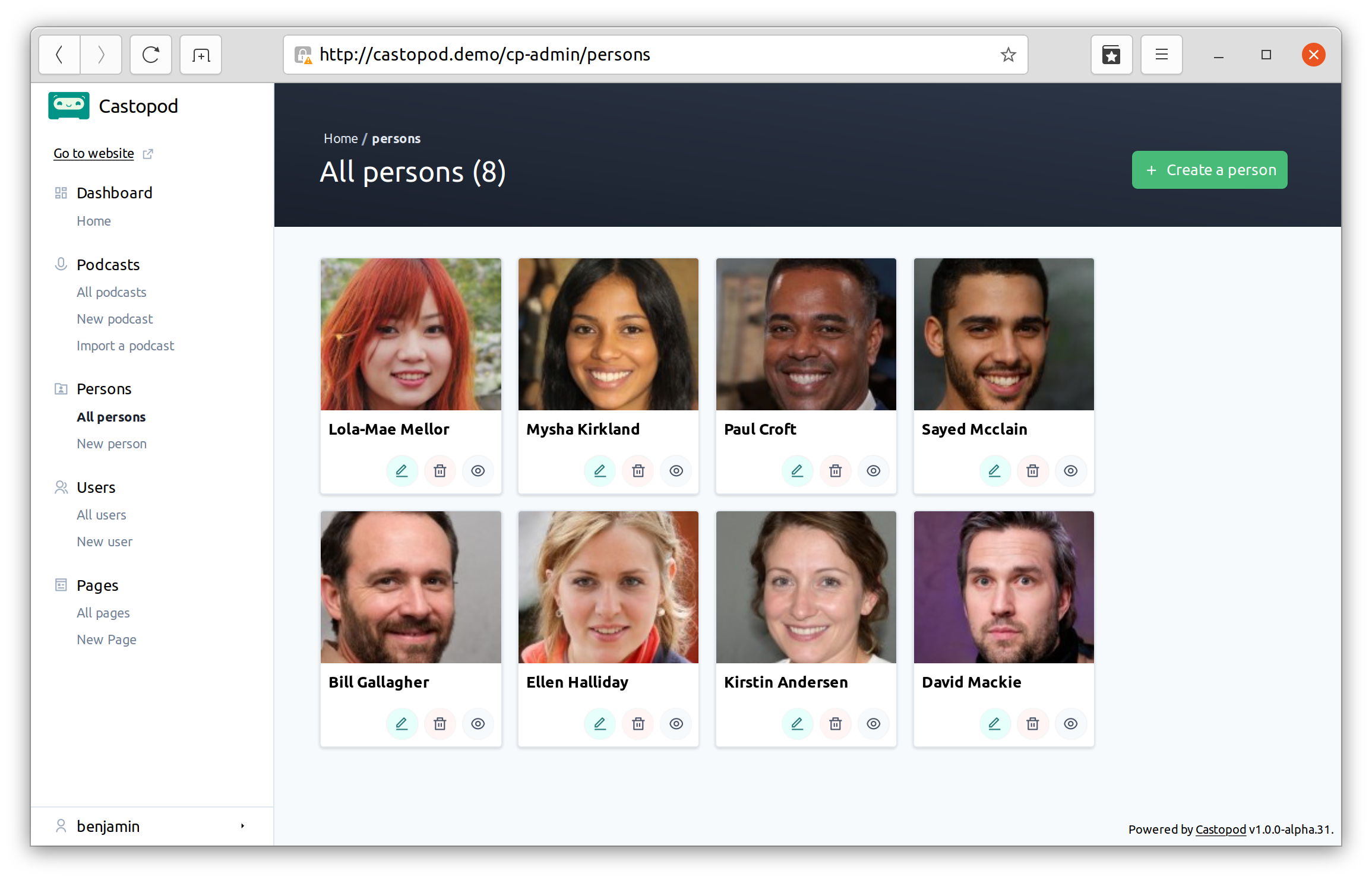 Then add one or several persons to a podcast: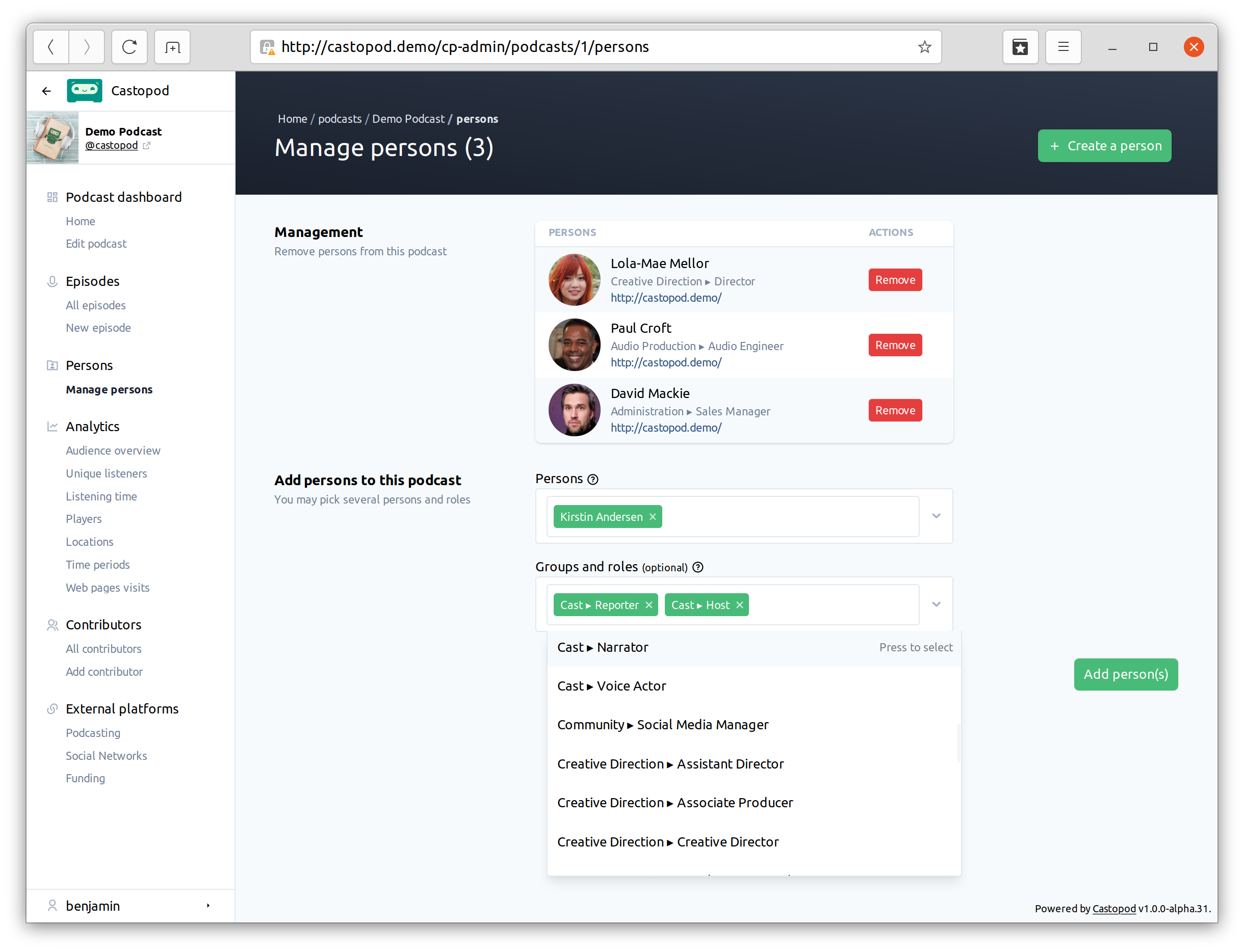 Add one or several persons to an episode: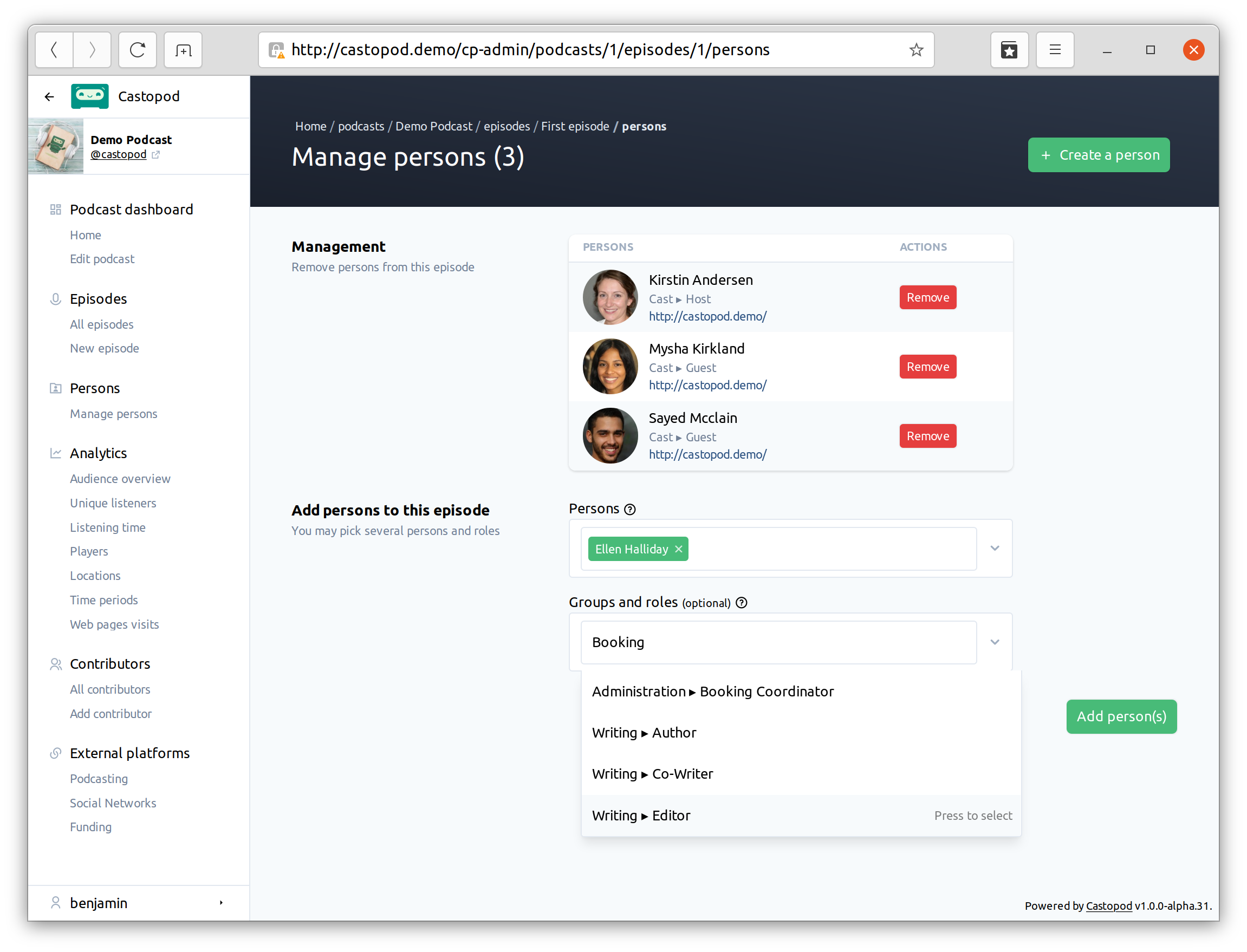 Person added to a podcast are diplayed on the podcast home page: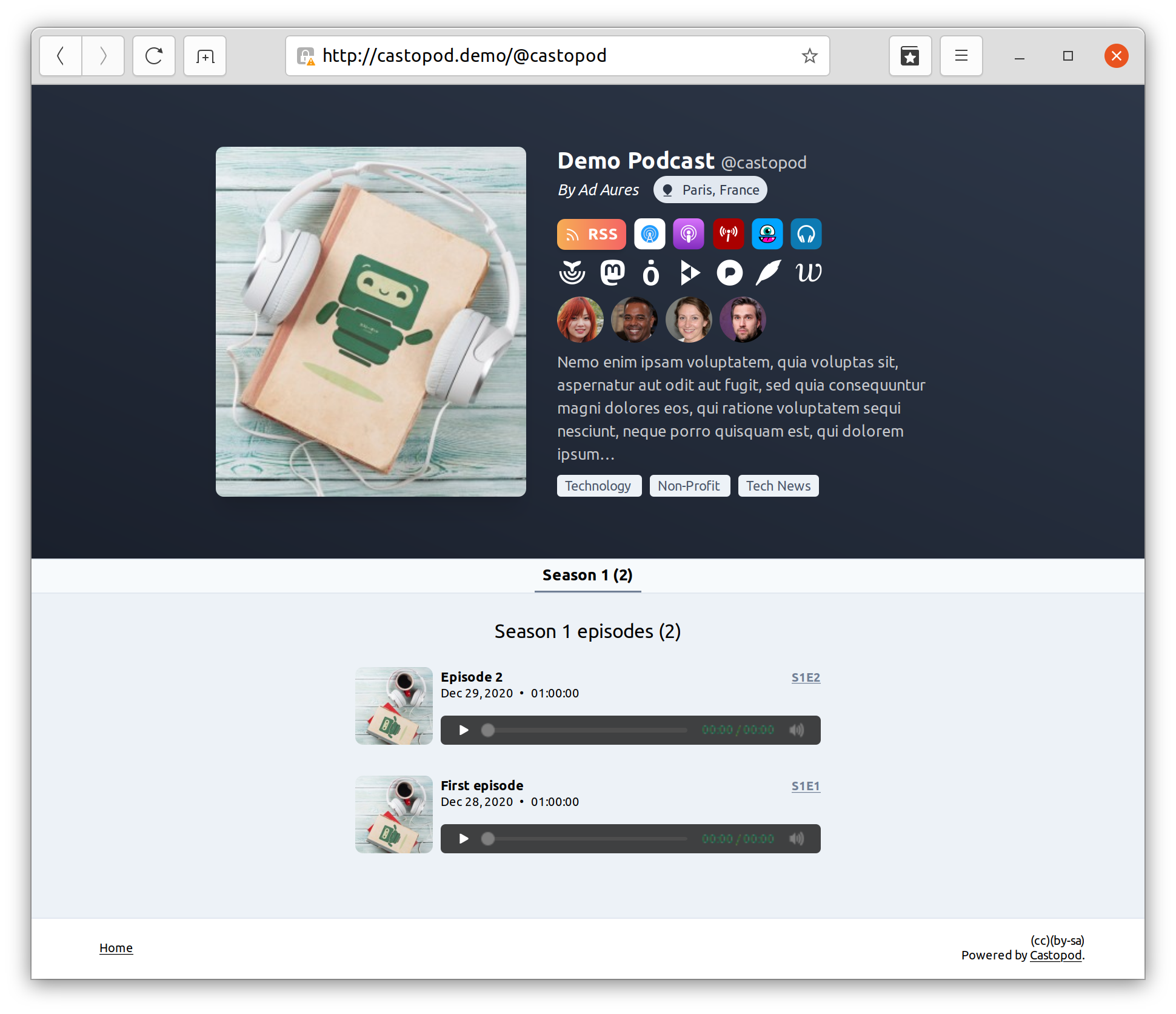 Person added to an episode are diplayed on the episode page: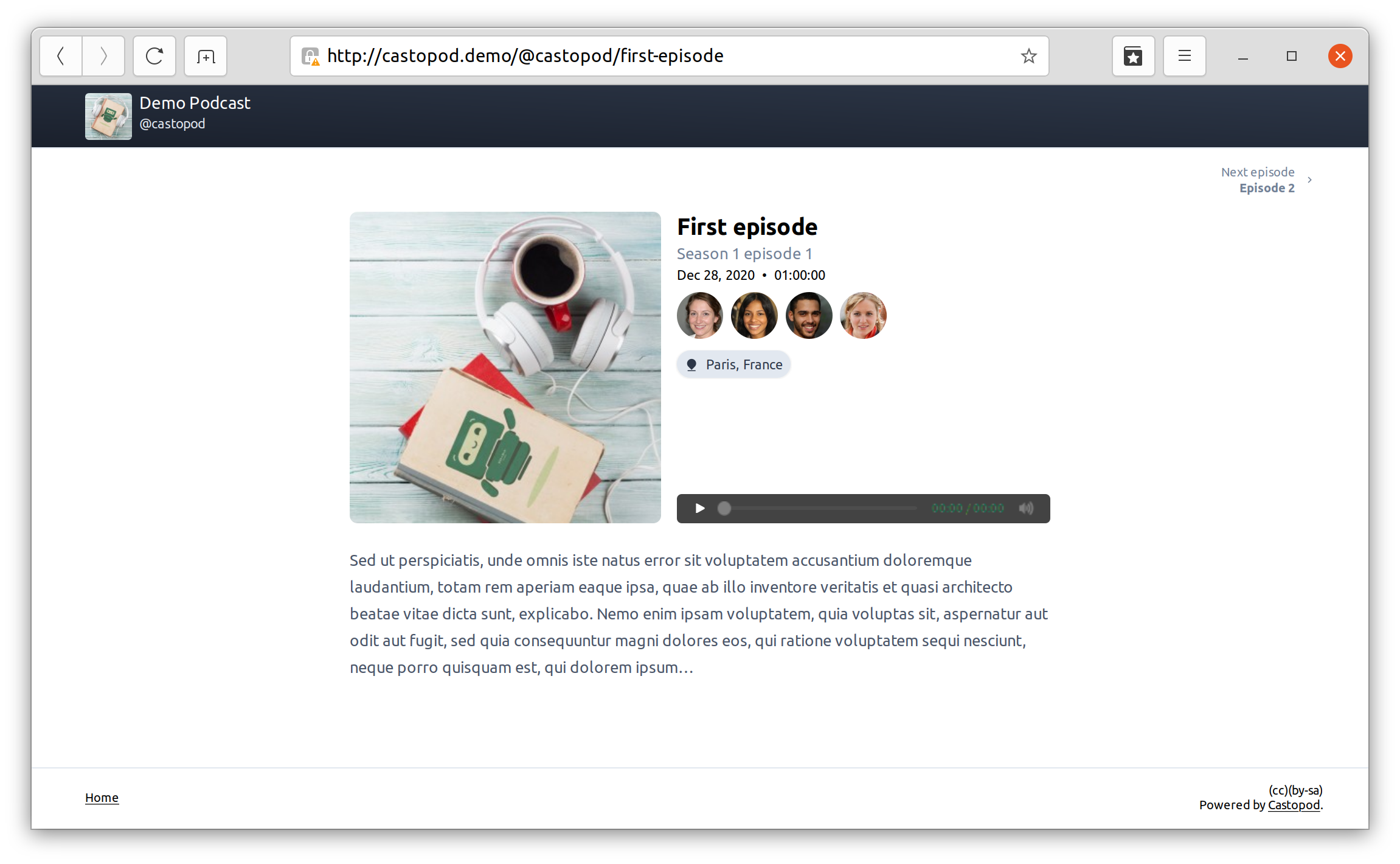 All person are exported to the RSS feed so that other podcast apps may use these information: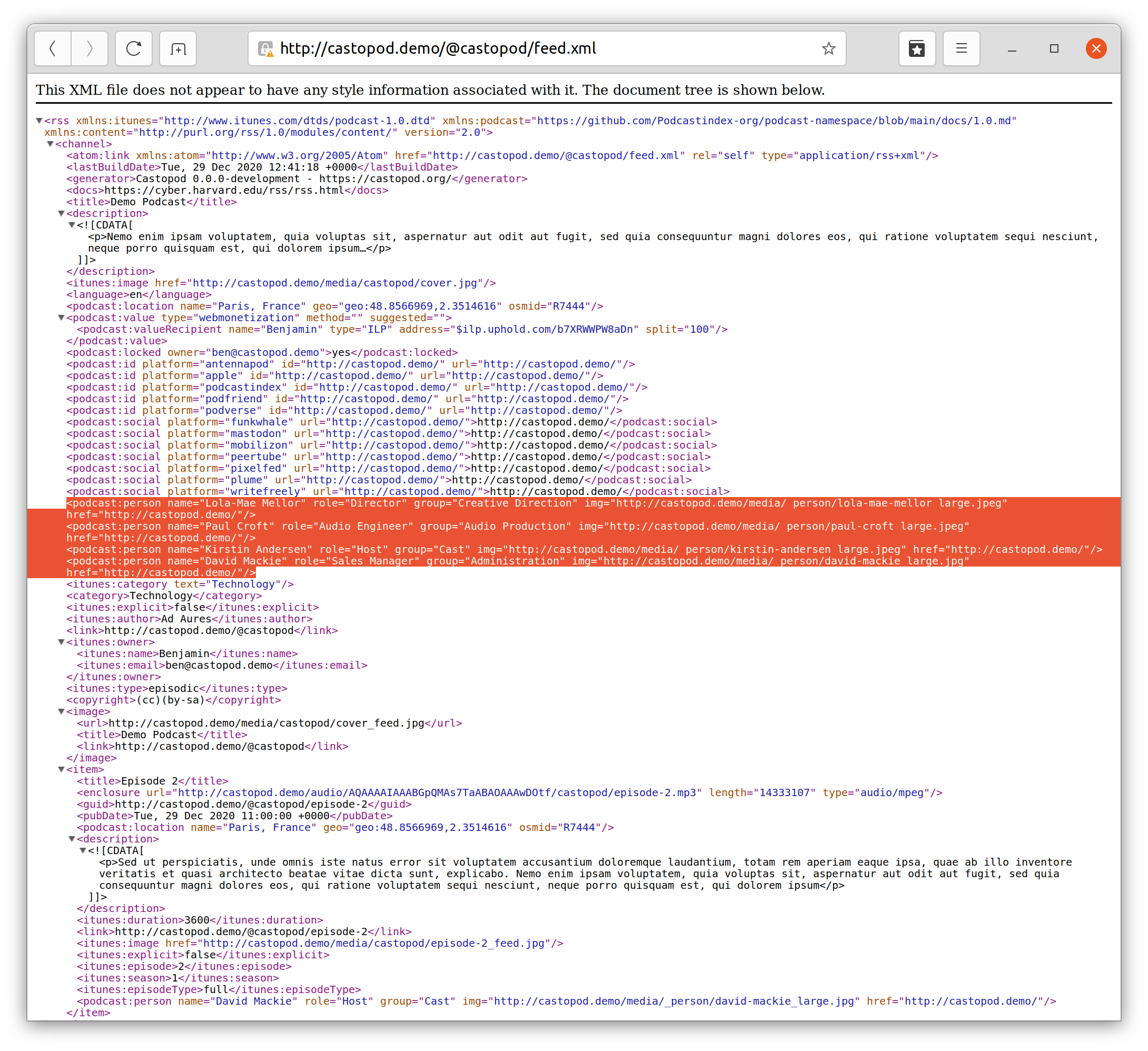 For instance, Podcast Addict will show all persons informations: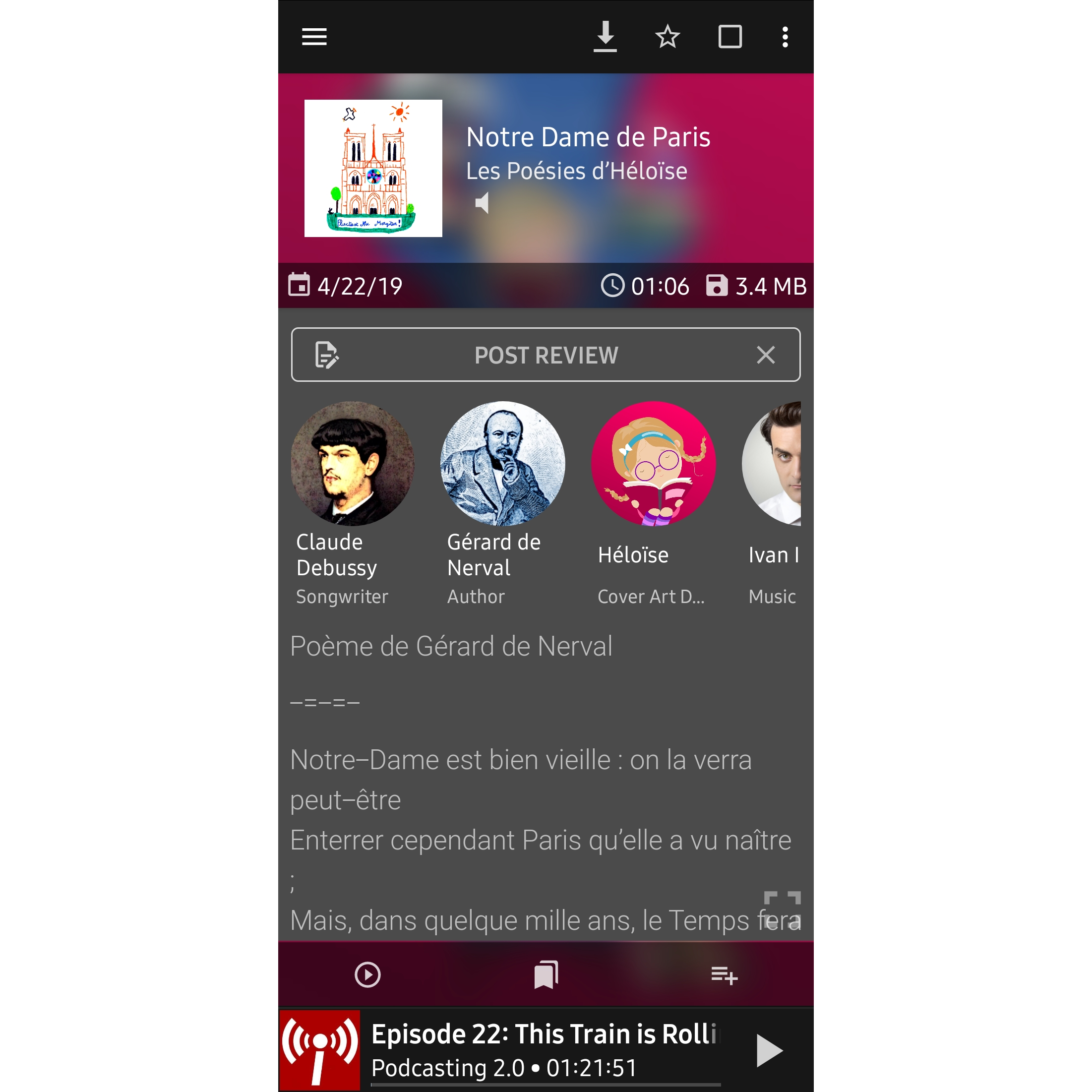 ---