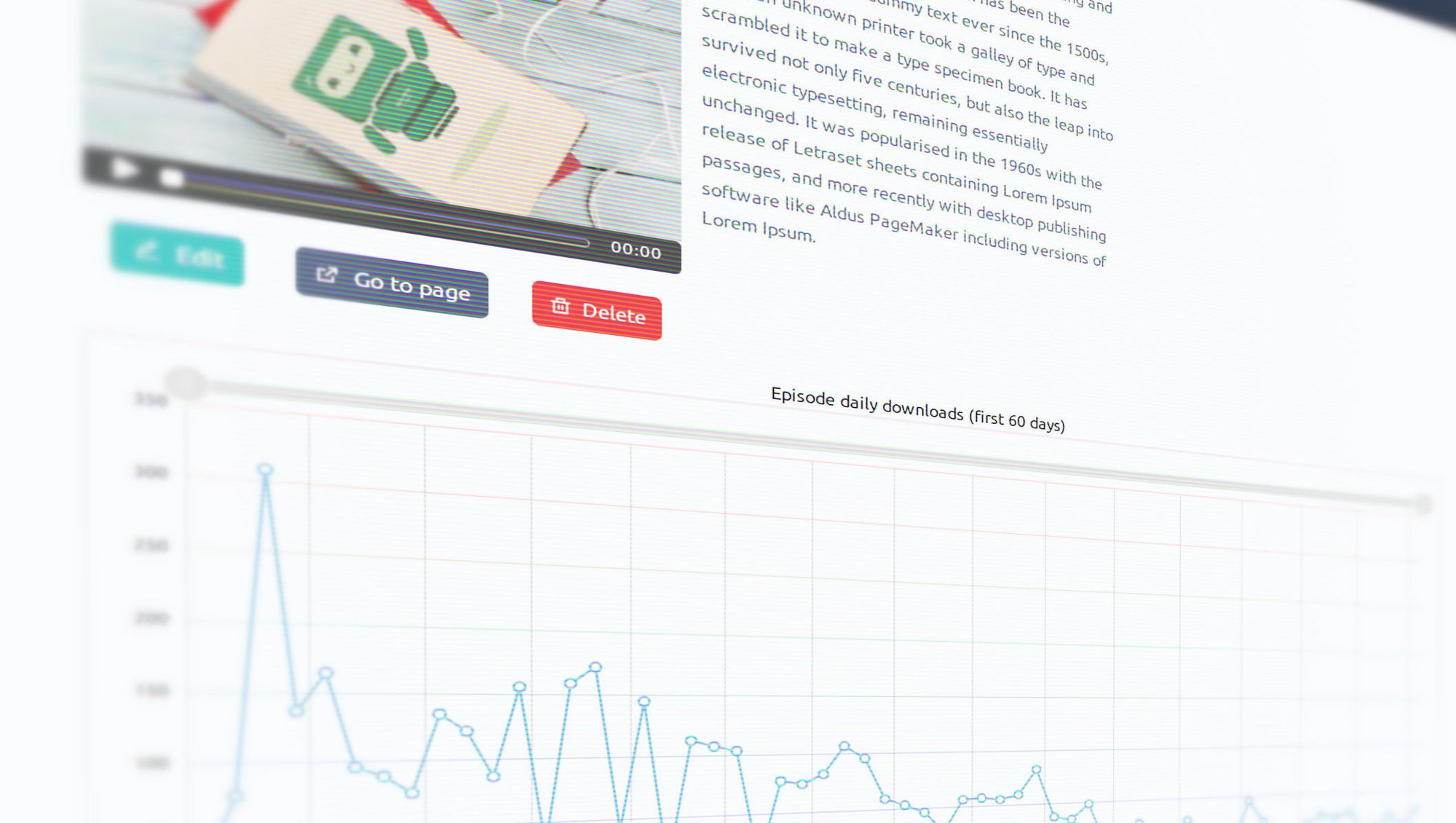 Audience measurement with Castopod
Castopod provides great analytics data about your audience.
Castopod respects your listeners privacy. Their IP address is never stored on the server and all data are aggregated before being stored on the server.
With Castopod there is no one between your podcast and your audience.
Castopod follows the IAB Podcast Measurement Technical Guidelines Version 2.0:
Rolling 24-hour window
Castopod does not do pre-load
IP deny list
User-agent Filtering
Ignores 2 bytes range "Range: 0-1" (performed by official Apple iOS Podcast app)
In case of partial content, adds up all requests to check >1mn was downloaded
Identifying Uniques is done with a combination of IP Address and User Agent
Please note that Castopod is not certified by IAB and probably never will, since tampering with data is very easy with self-hosted open-source software. (Remember that no third party is involved.)
IAB guidelines were used because they seemed relevant to us and they are a great tool for benchmarking.
All the data from the charts below were added for demo purposes on a testing server.
Let's say we have 6 episodes: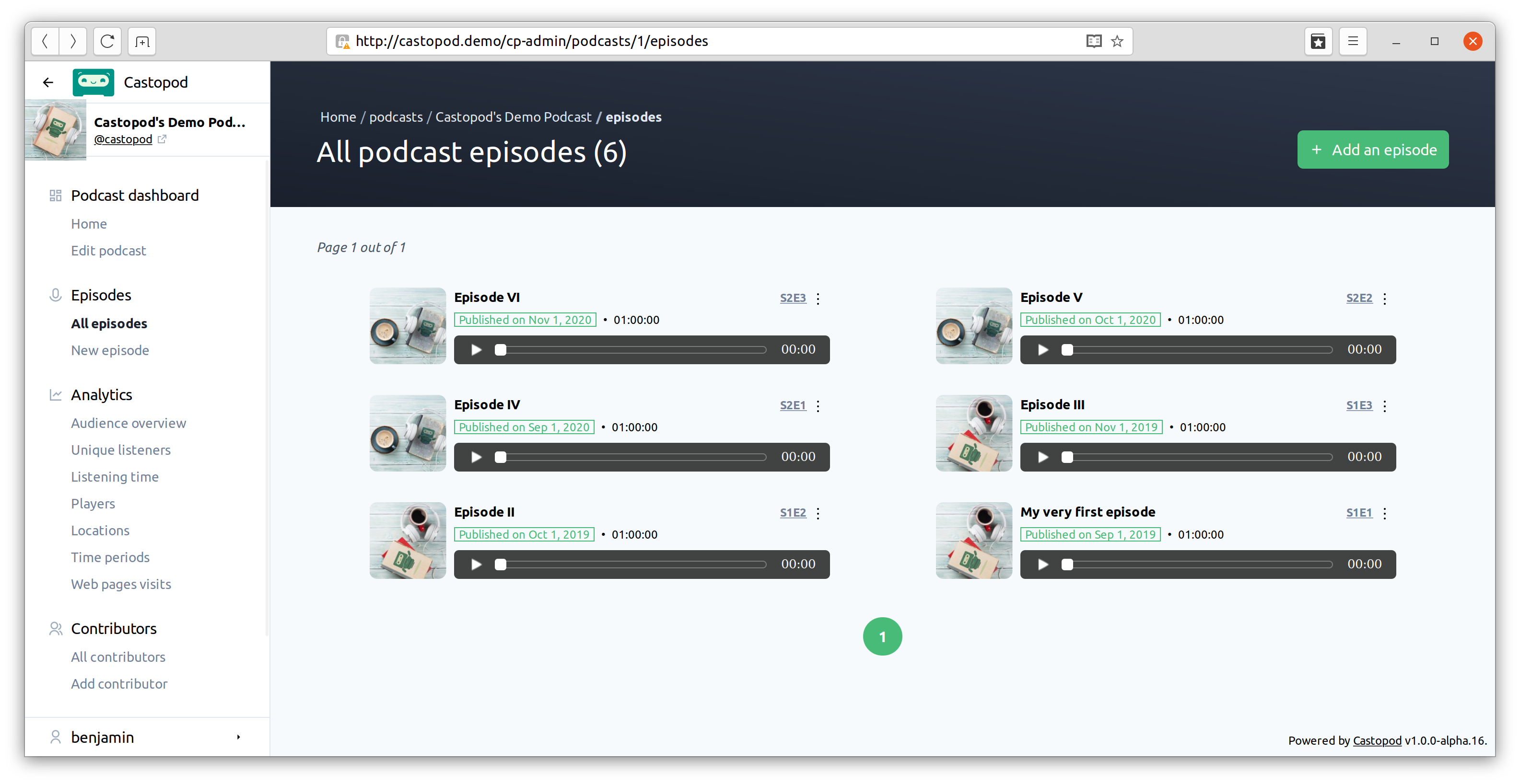 For each episode, you know how many downloads were made: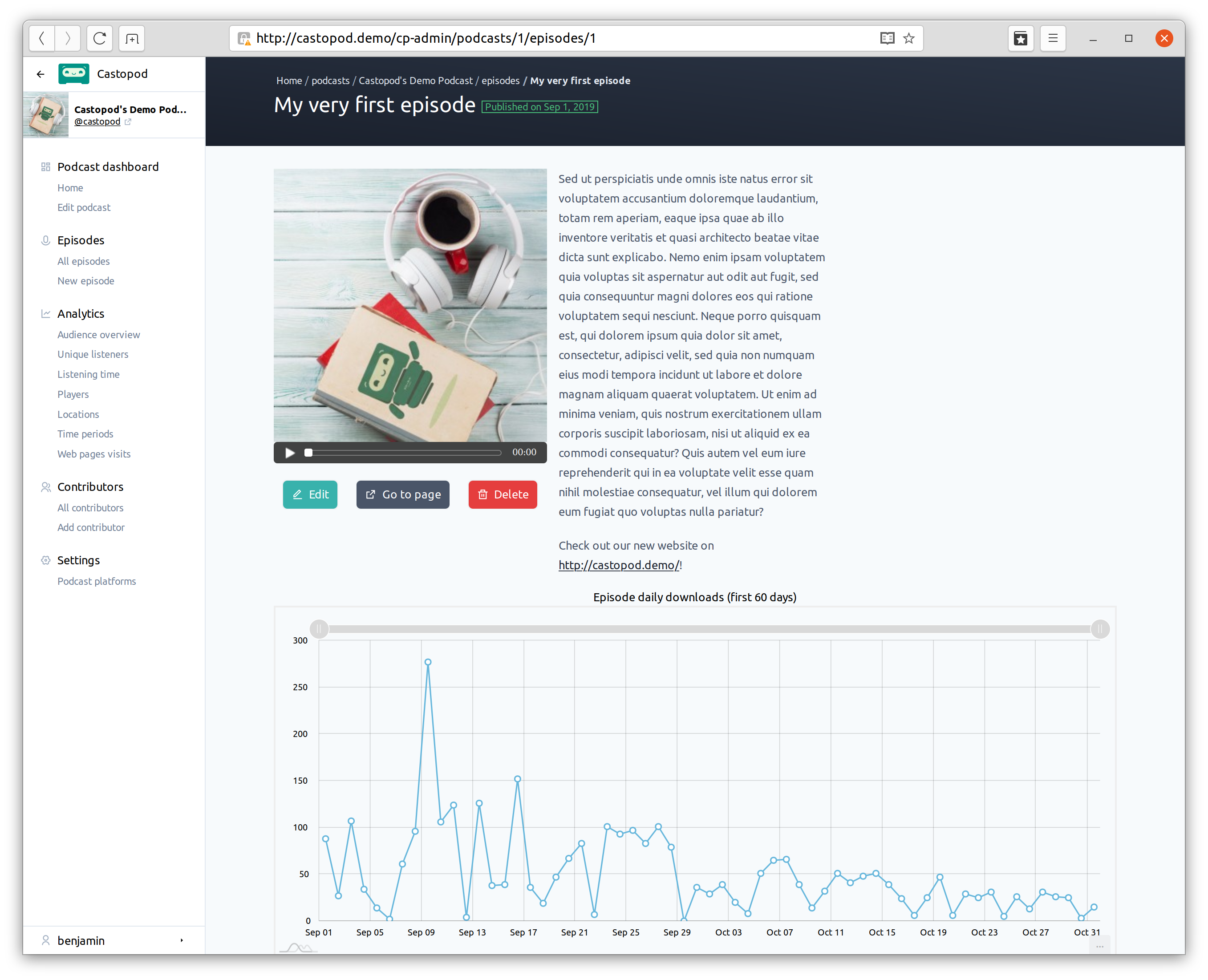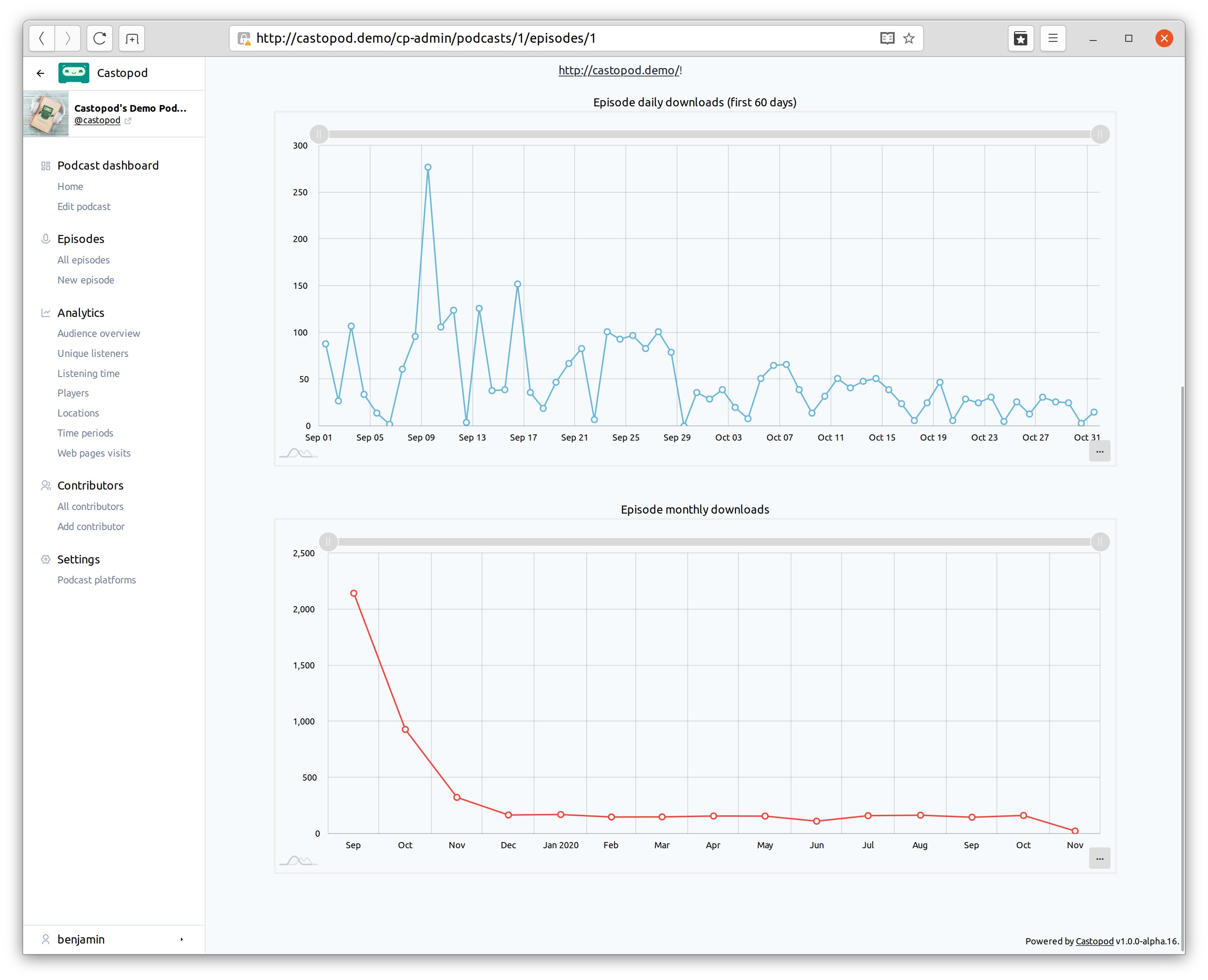 Of course, you get analytics for the whole podcast.
Episode daily downloads: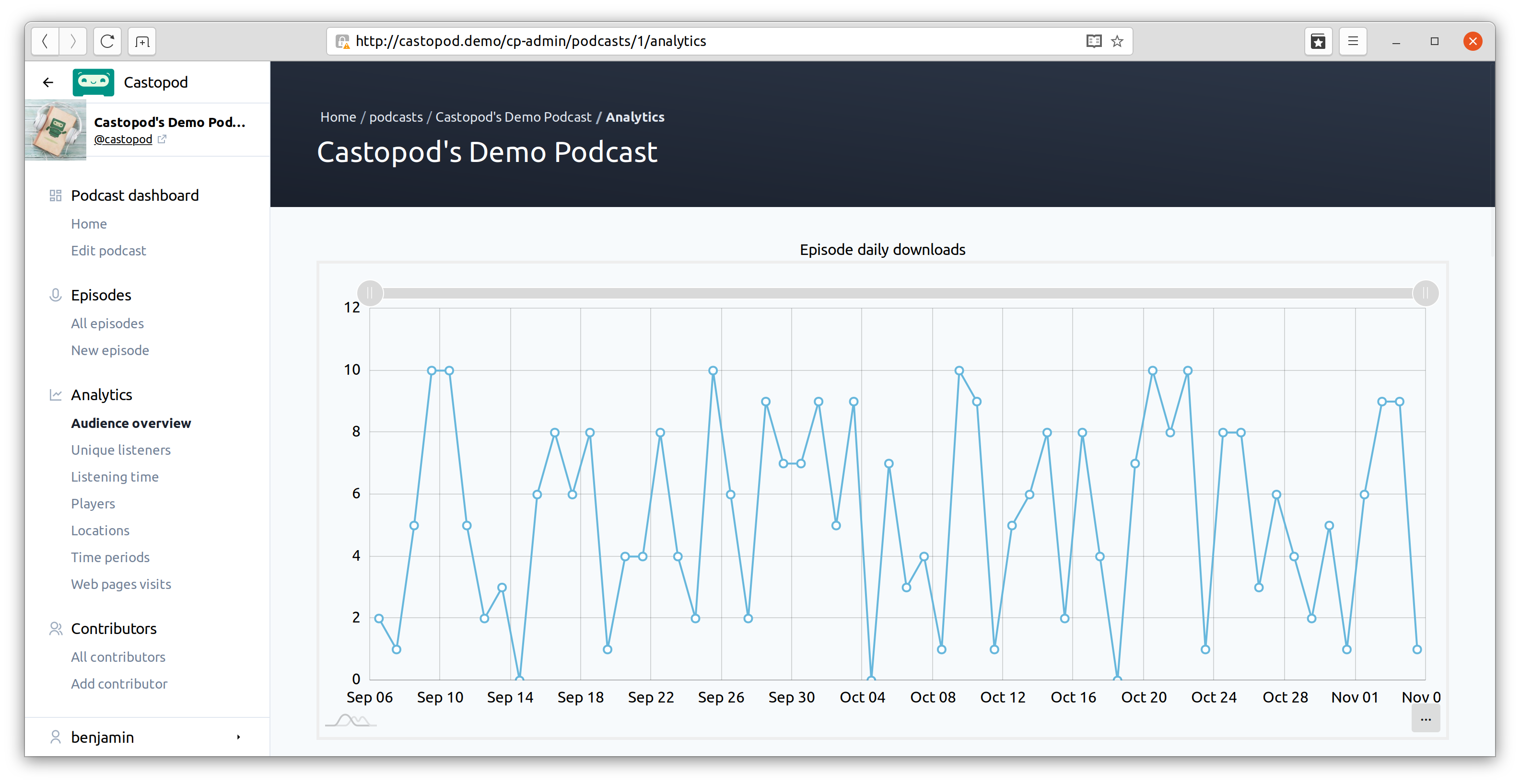 Episode monthly downloads: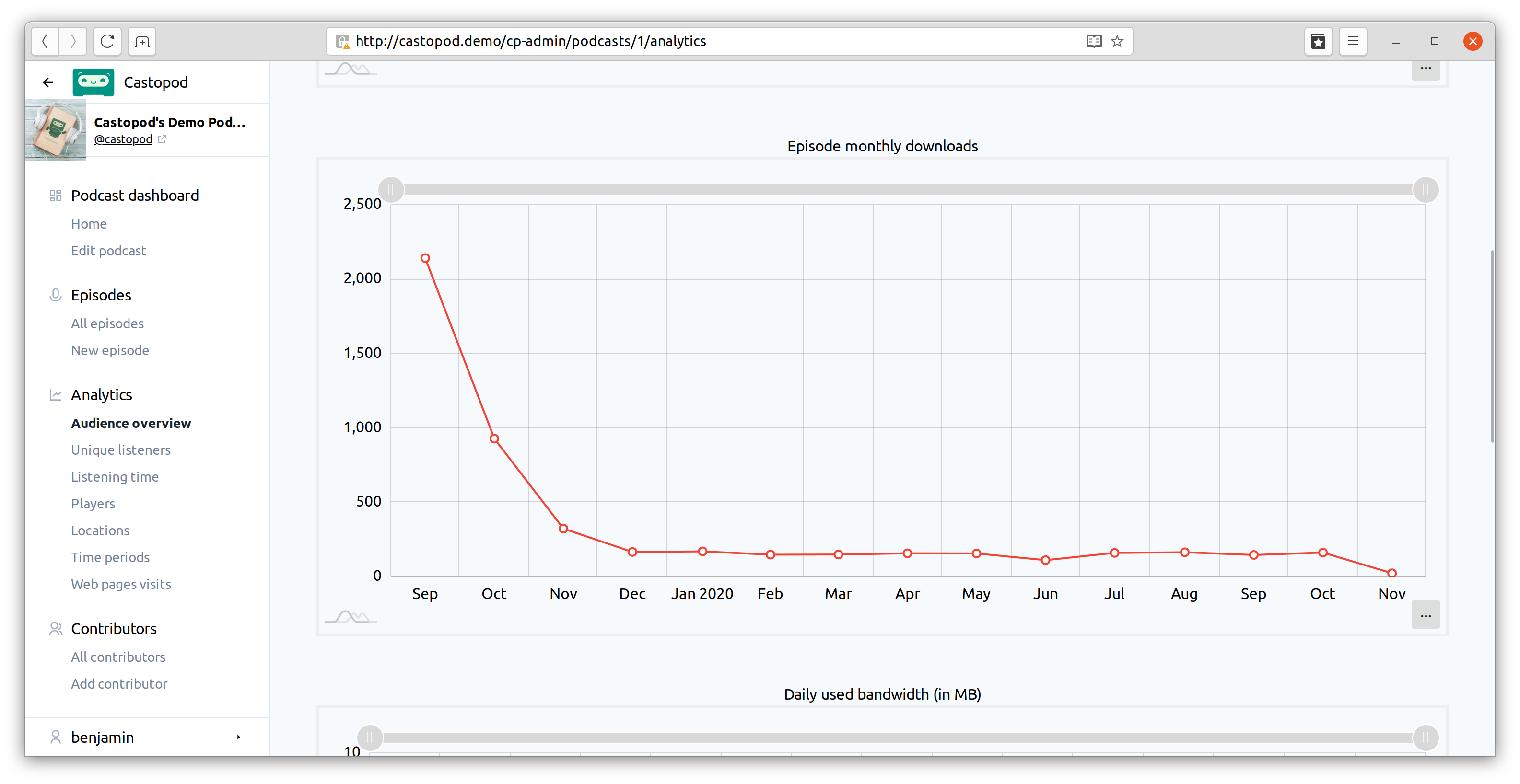 Daily used bandwidth (in MB)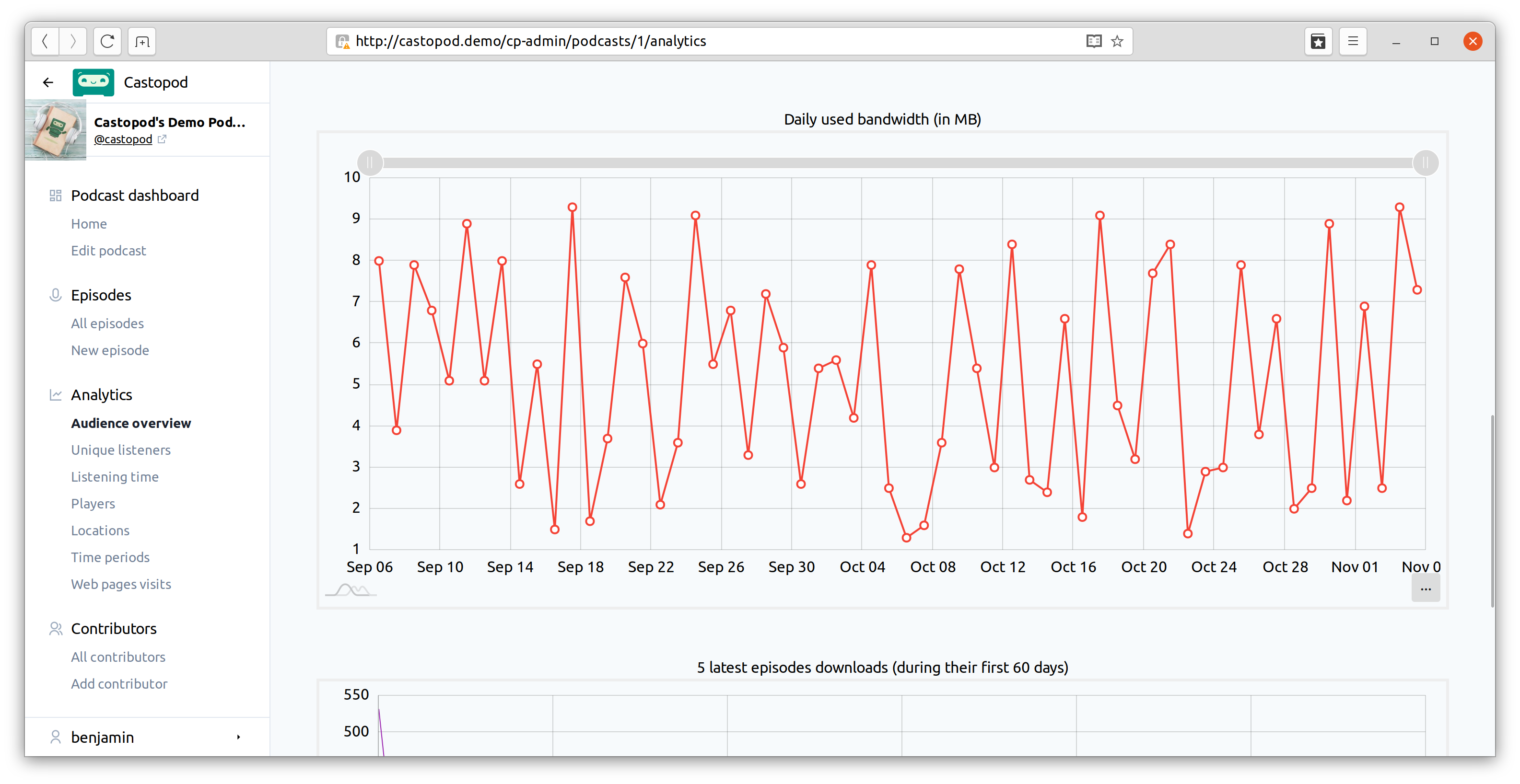 Five latest episode downloads (during their first 60 days):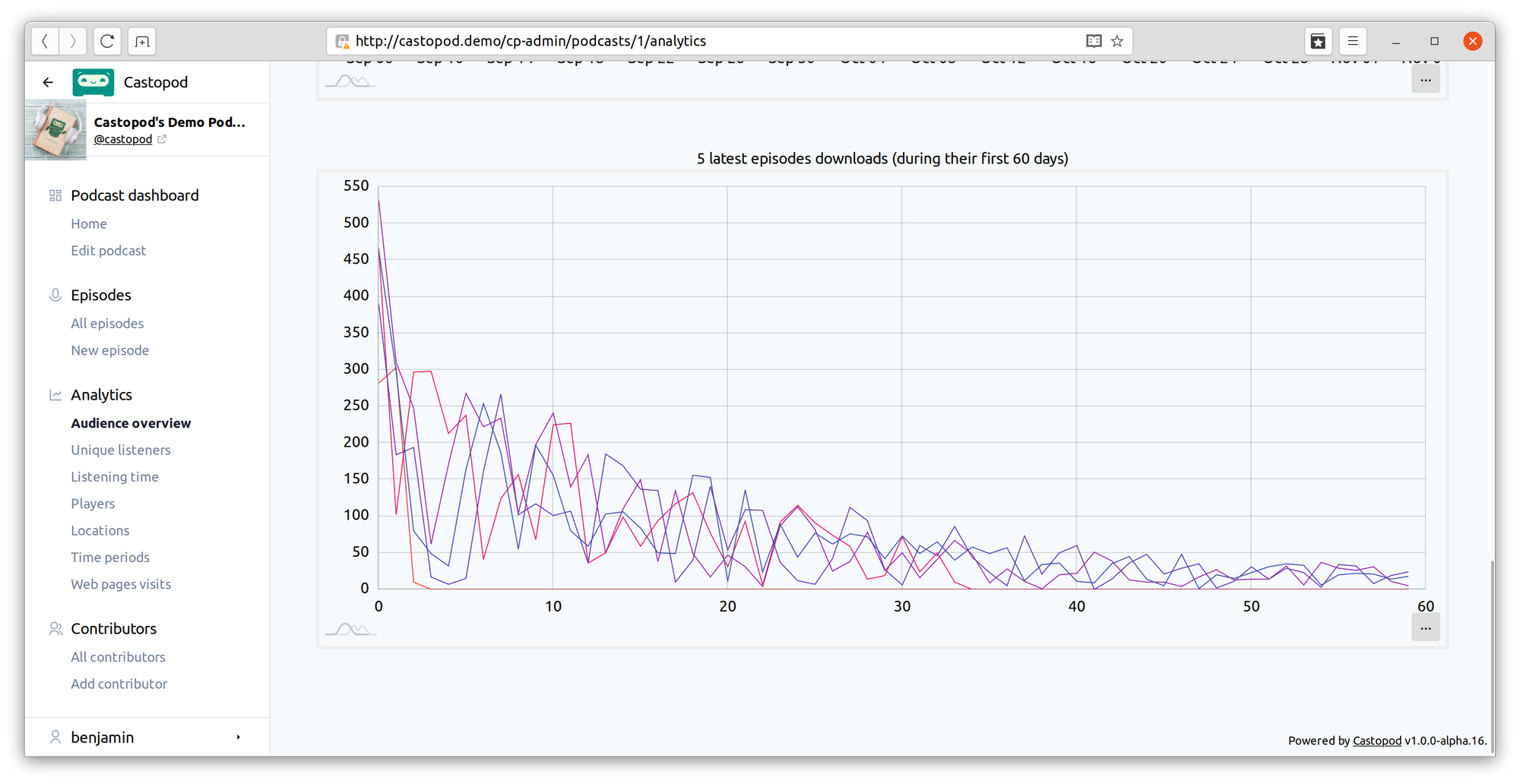 Daily unique listeners: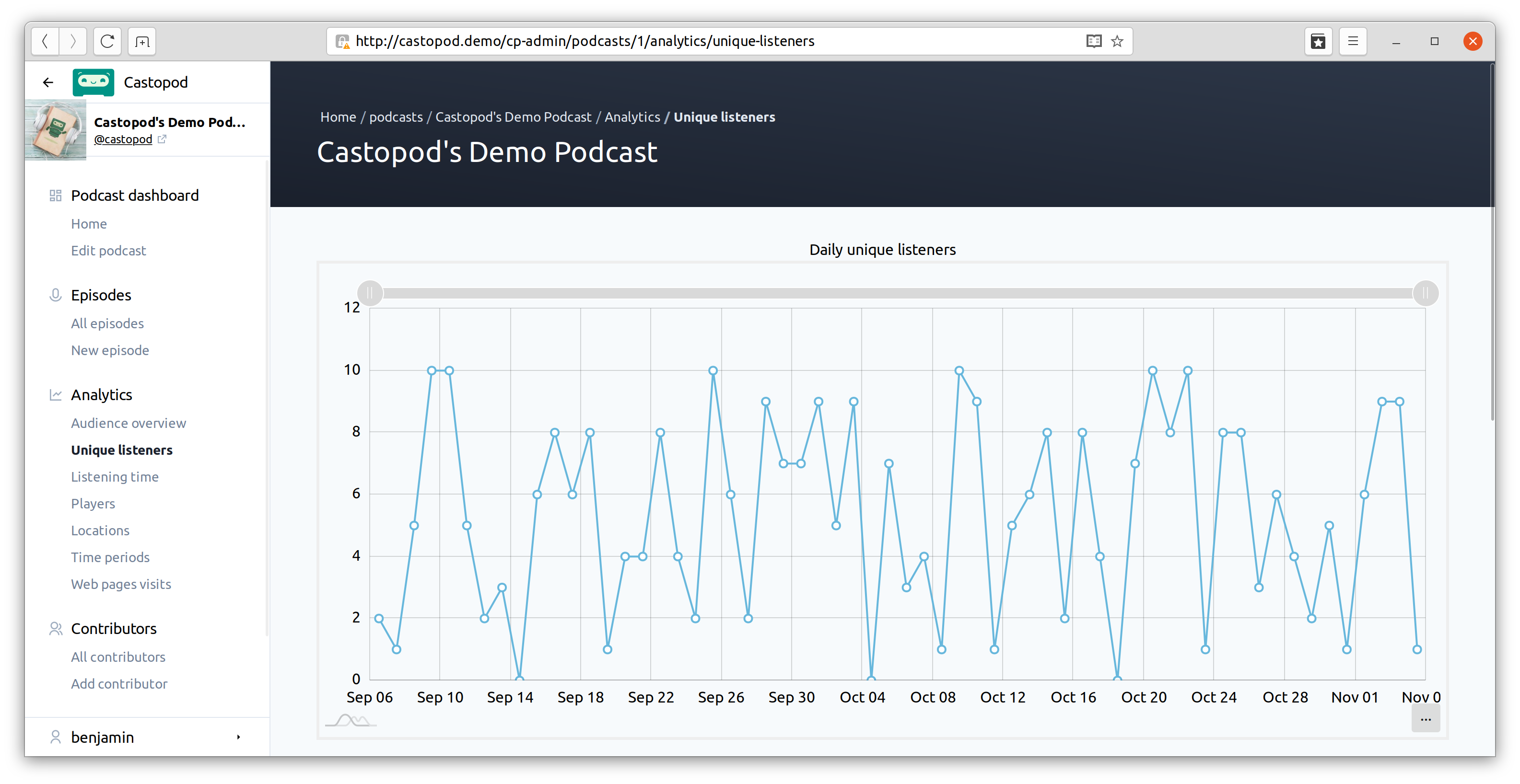 Monthly unique listeners: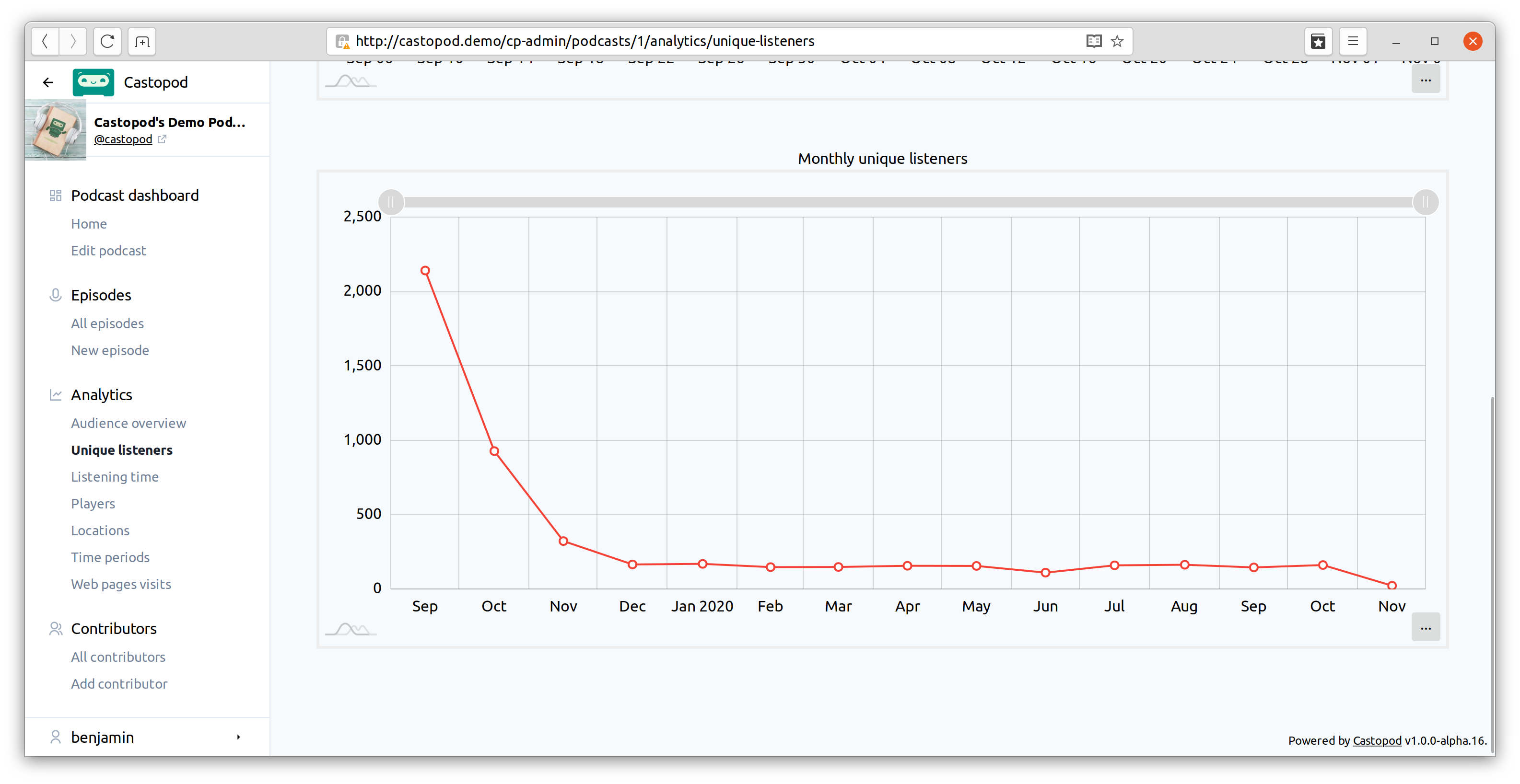 You get total listening time charts.
Daily cumulative listening time: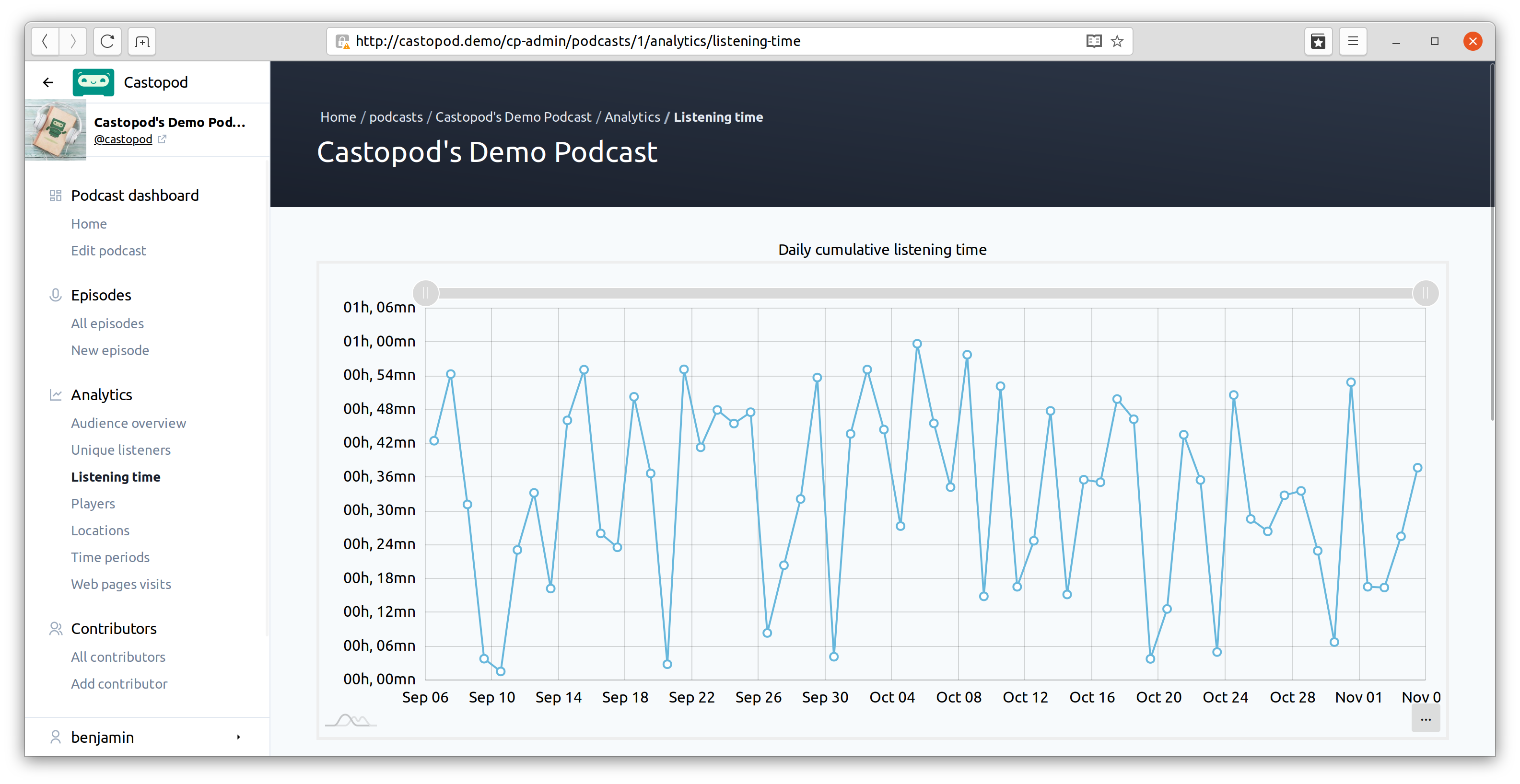 Monthly cumulative listening time: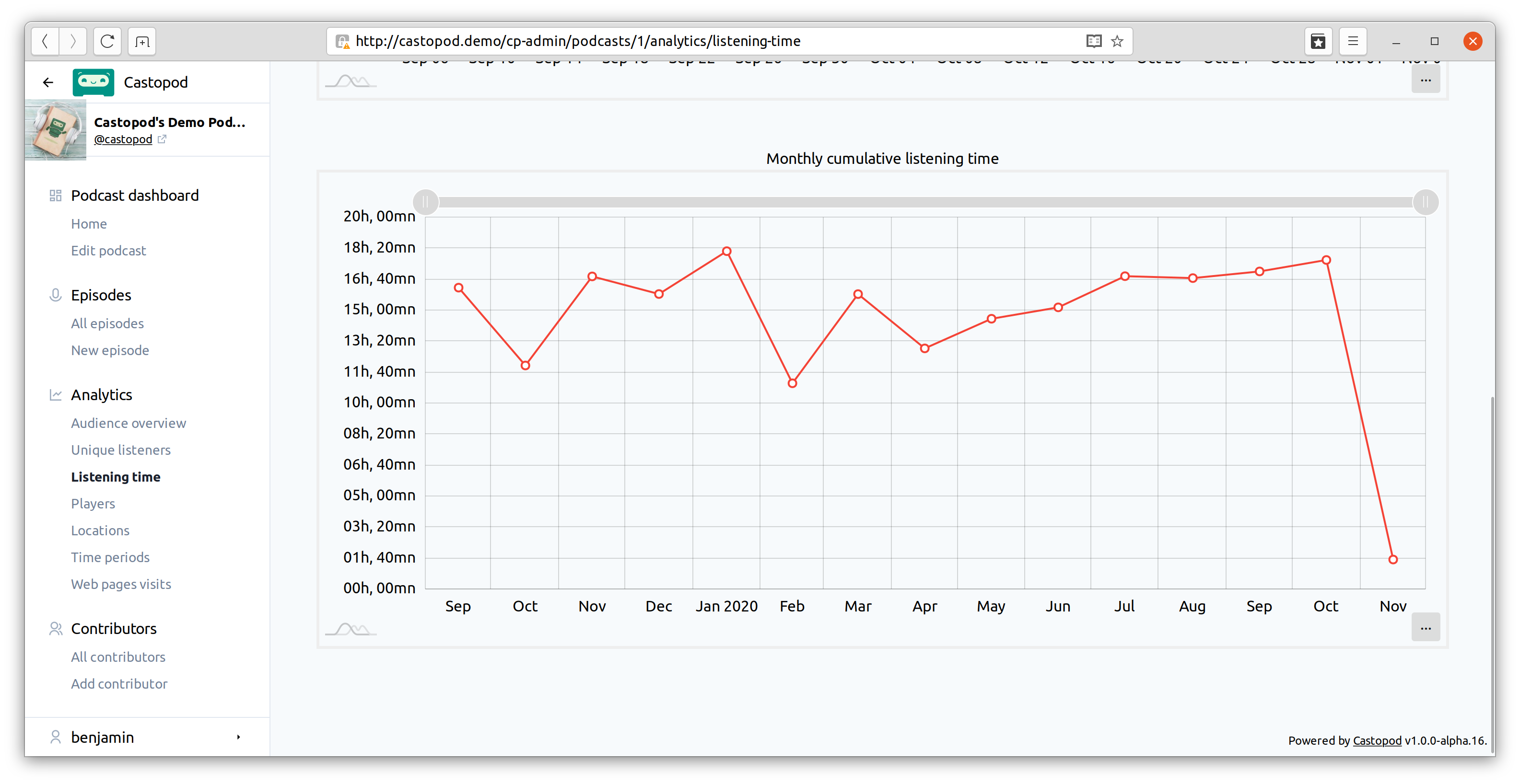 Episode downloads by player and by service: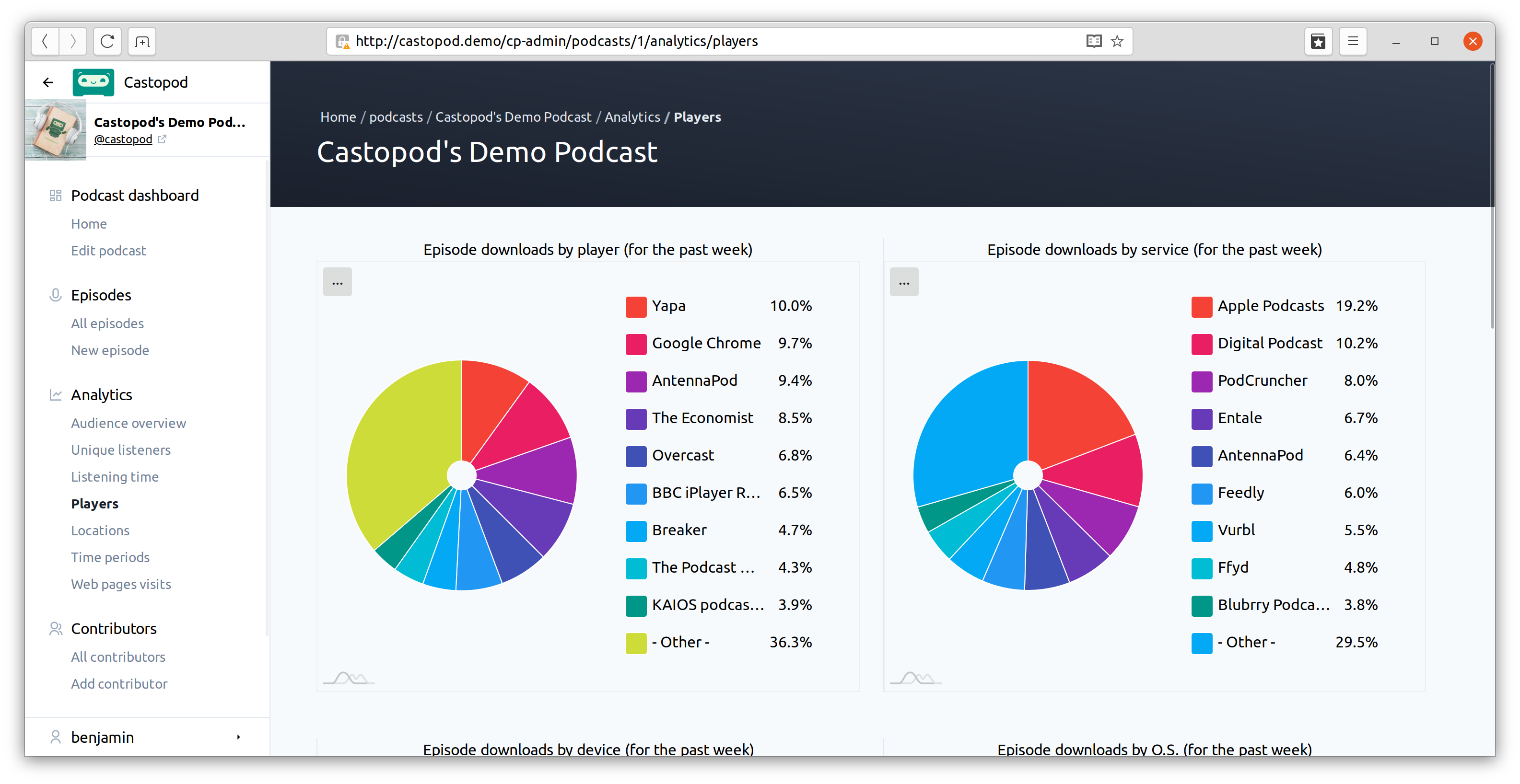 Episode downloads by device and by OS: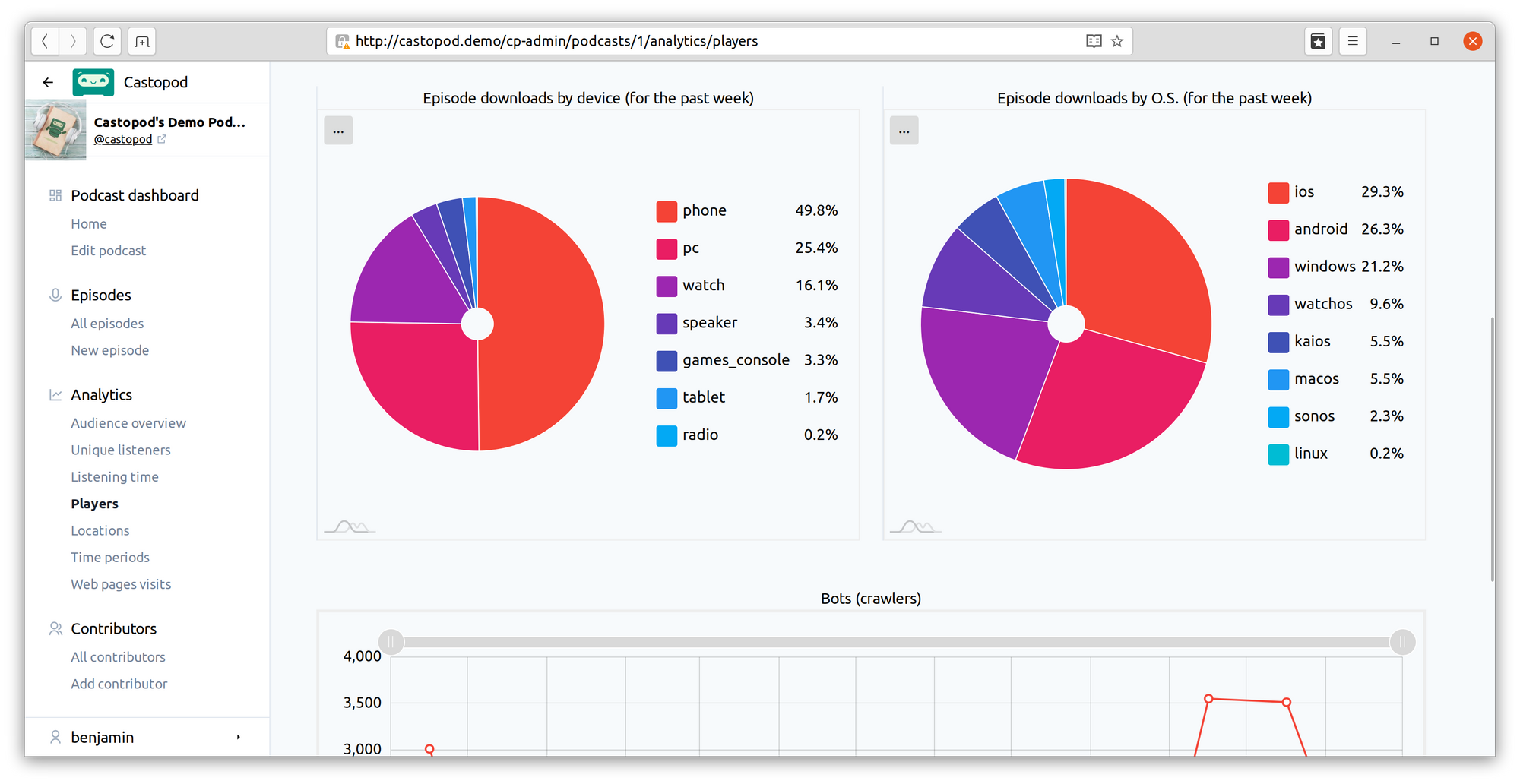 Episode downloads by bots (crawlers):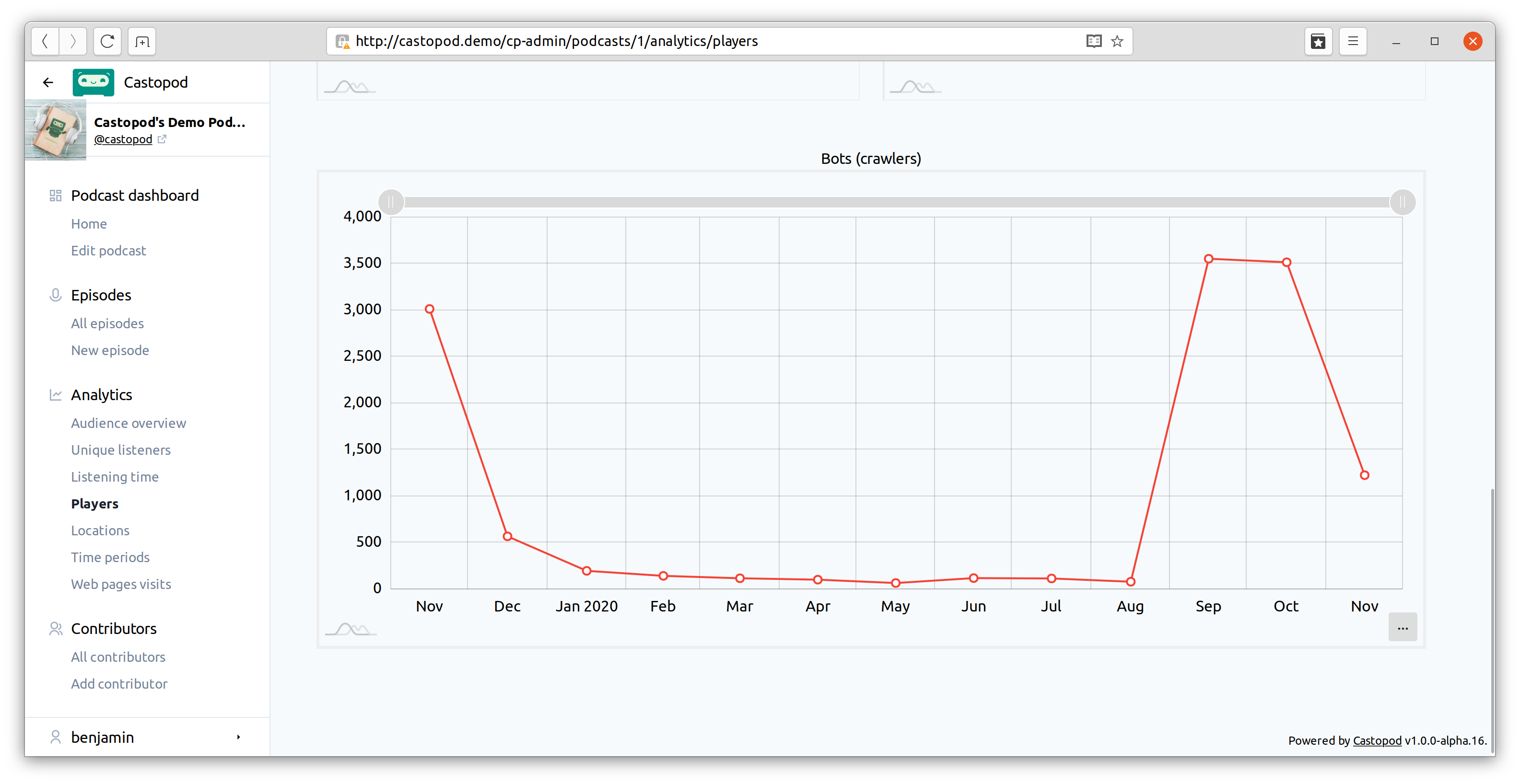 You know where your audience is located: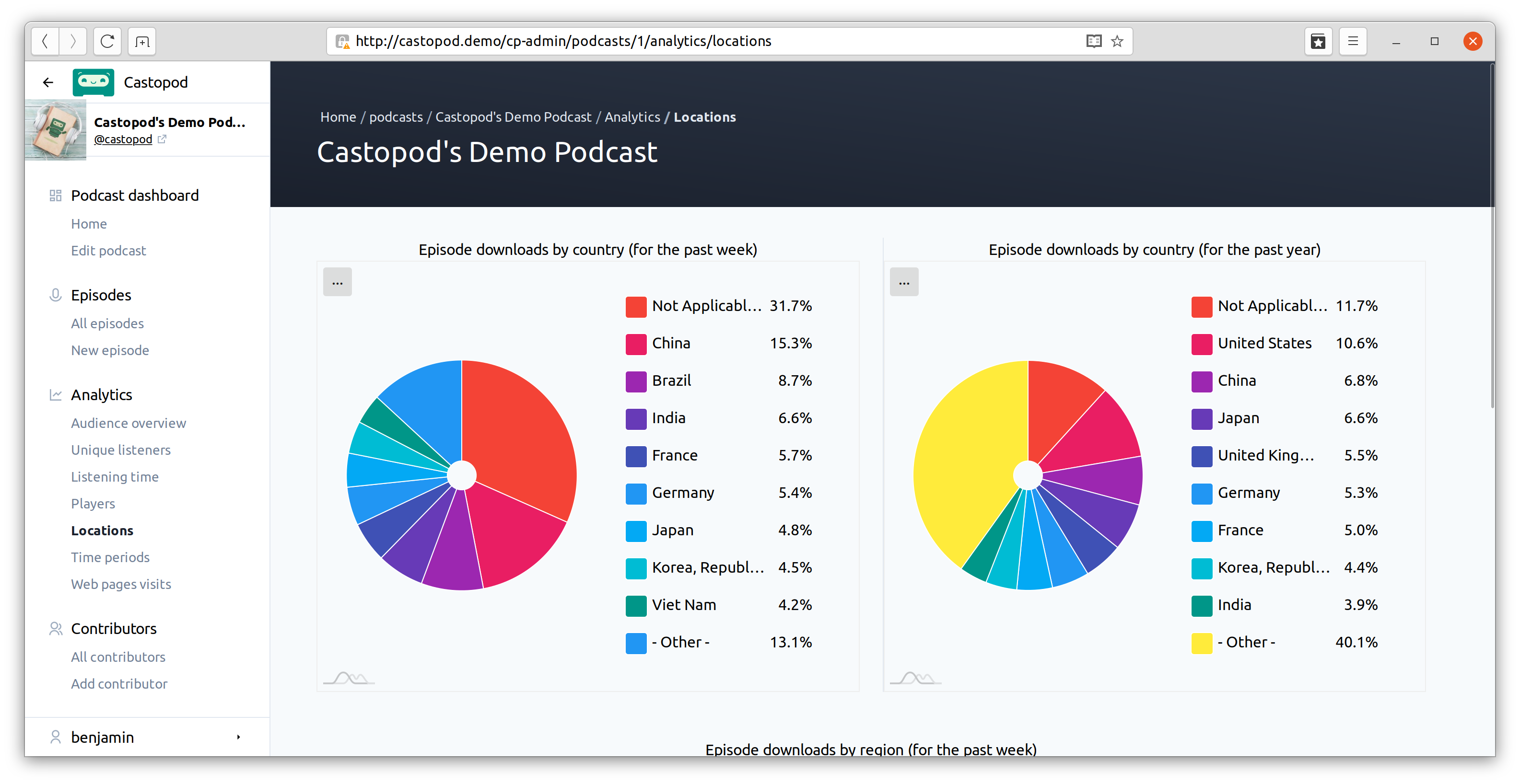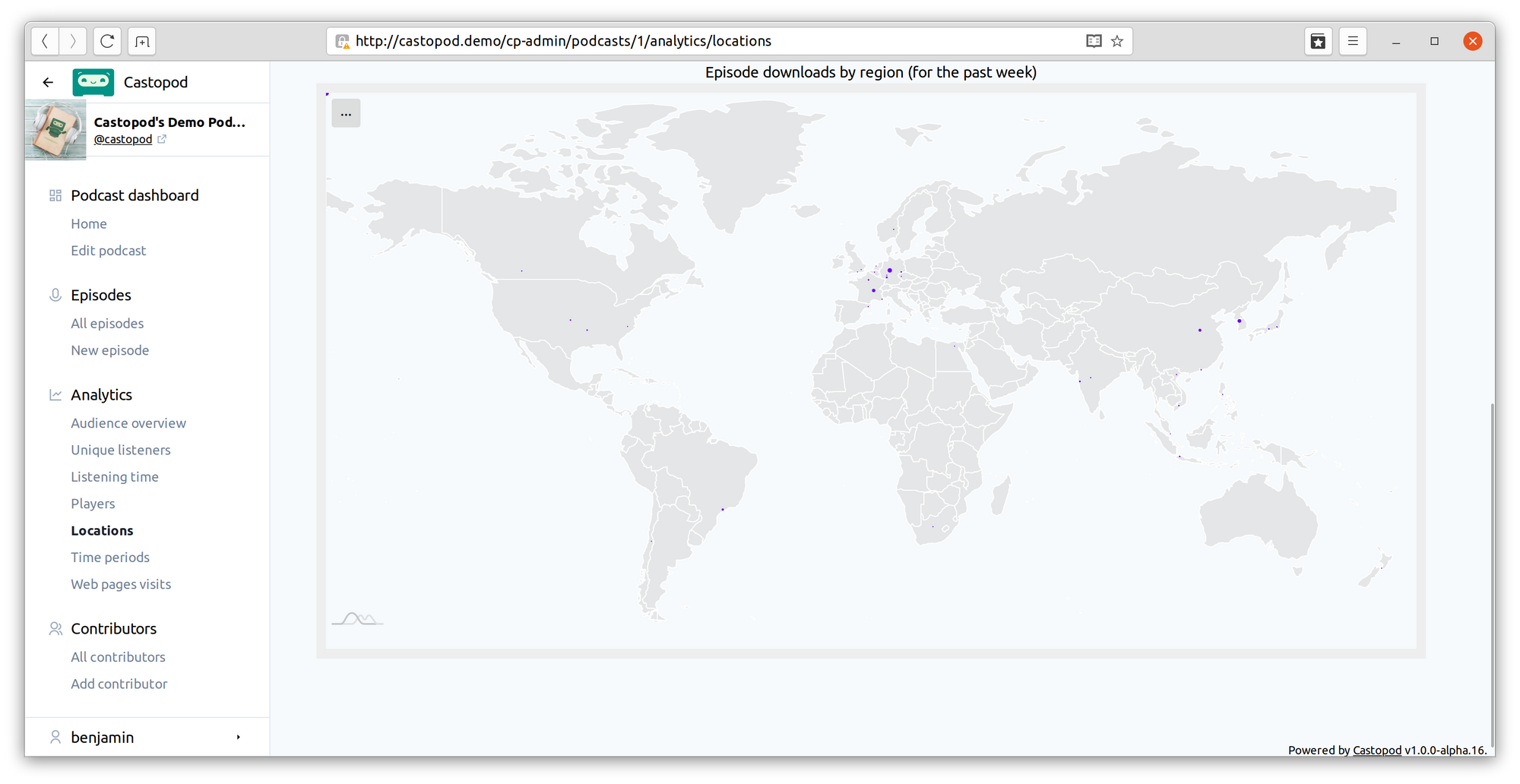 You know when your audience listens to your podcast: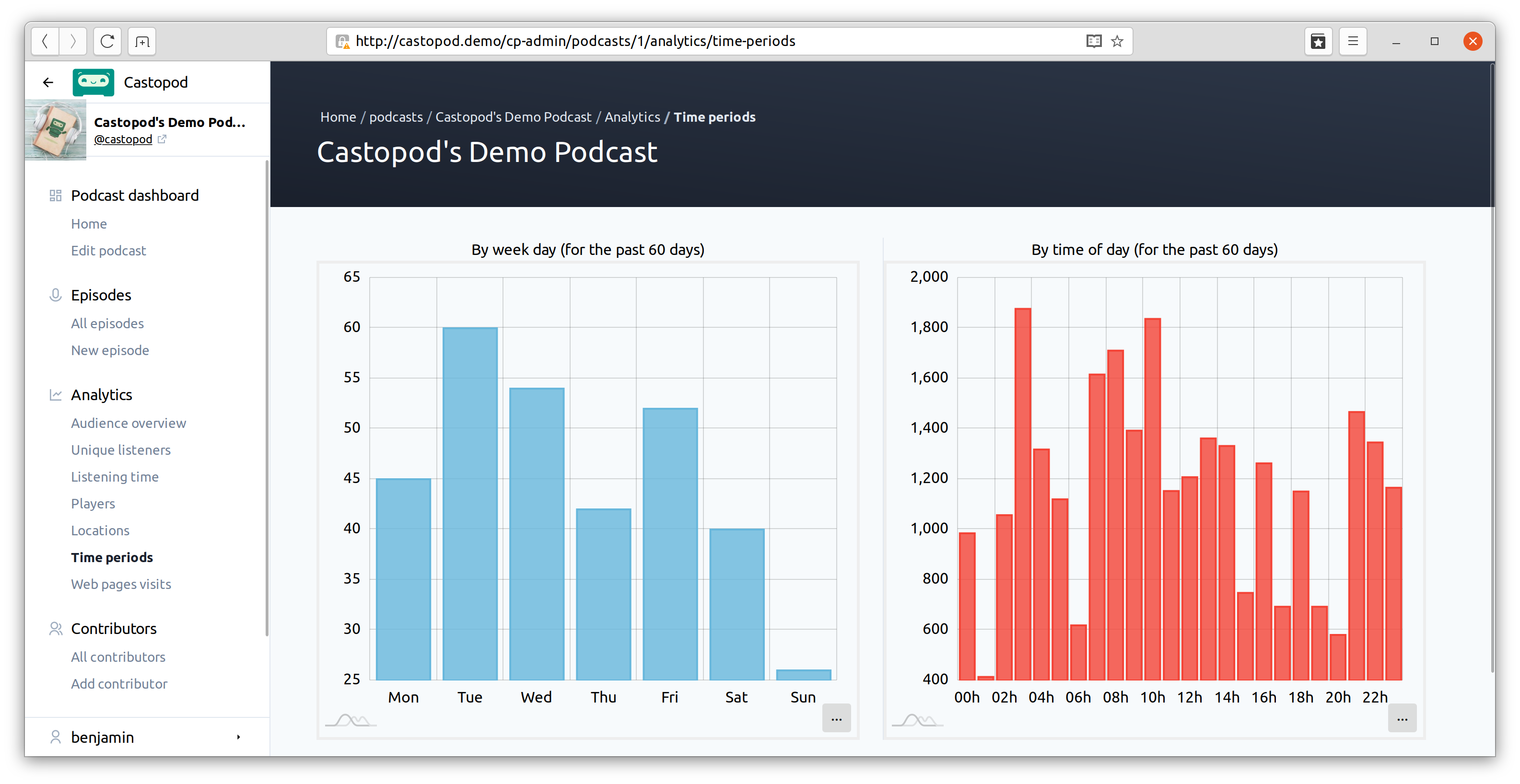 And you have information on how users landed on your website: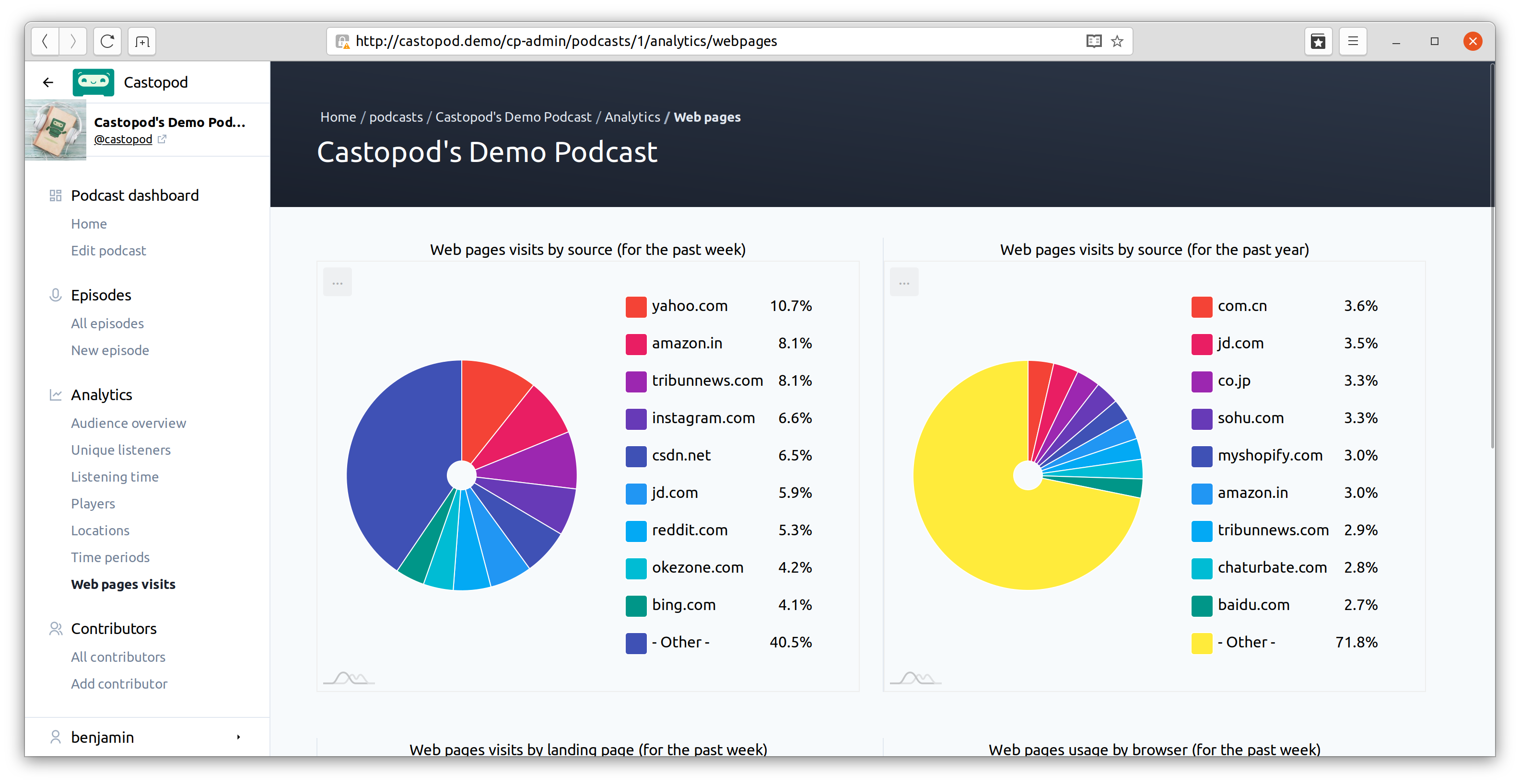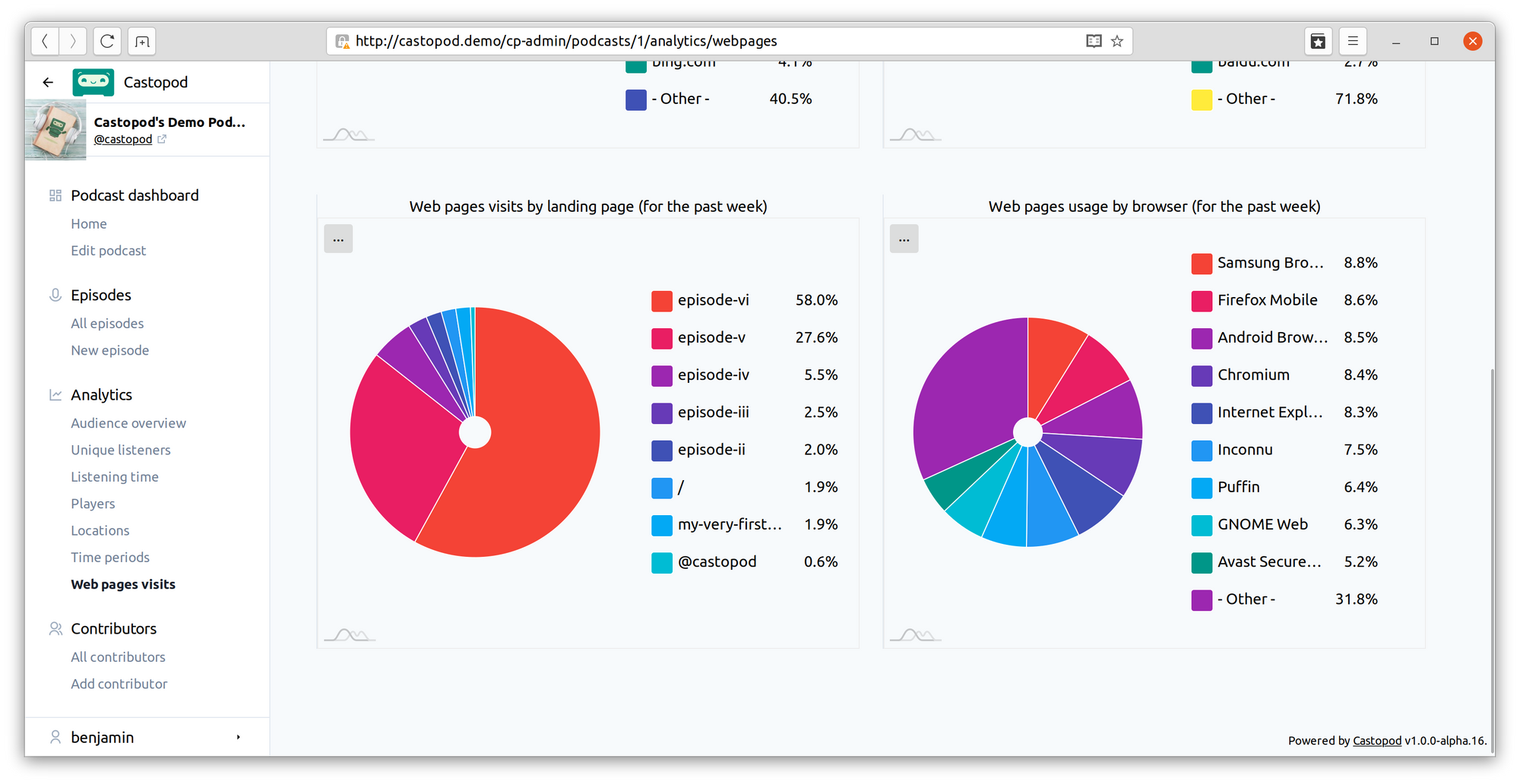 And since Castopod is open-source and gives you full access to your data, you are able to add any chart that you need (with a few lines of php/js codes and the help of amCharts).
---